It's a mix of nostalgia and modernness. As such, it draws some inspiration from the old Castlevanias, Ghosts and Goblins, etc.
However, on top of that it adds some modern features, such as 3D-like graphics with lighting effects.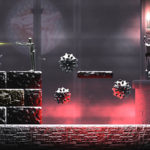 Its main point is providing simple fun, without the hassle of F2P, pay to win, etc.; just a game you can play at any time.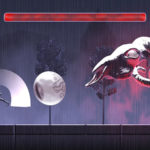 Part of its sound track is composed and performed by El Reno Renardo, a Spanish freak metal band.
RELEASE
The expected release date is late 2019 or early 2020.
It will be initially released for mobile platforms (Android and iOS), but there are plans of releasing it in a second phase for PC (Linux and Windows) and potentially Nintendo Switch.