Your city has been riddled with cursed and dreaded creatures from hell.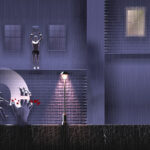 Straight hack-and-slash auto-runner platformer action for you, then!

You were going for your introspective nightly walk under the rain, but it seems that tonight that won't be possible: horror is here. You'll have to use your sturdy umbrella as a sword to hack and slash all those ill-intentioned beings to save the day (the night?, perhaps even the whole world?).

▶️ Right-to-the-point horror hack-and-slash runner action.
▶️ Challenging and addictive.
▶️ Carefully, manually designed levels.
▶️ Big bosses at the end of each chapter.
▶️ Powerful metal music theme by El Reno Renardo.
▶️ Google Play Games achievements.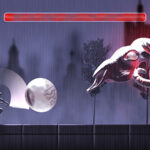 👉 This will be a free game forever!
👉 No ads at all!
👉 No in-app purchases!

Do you fancy some hack-and-slash runner action in a free game? Did you enjoy games like Rayman Jungle Run or Super Mario Run? Do you miss classics like Castlevania and Ghosts and Goblins?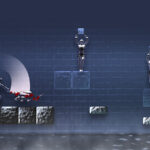 😈 Get Hellrule now and have fun! 😈