Void Eclipse is a new blend of 4X empire building and strategic turn-based card battles with an immersive sci-fi story. You take on the role of an android newly awoken with an unknown past. Search unique planets and star systems to discover your origins, while saving an alien empire faced with a mysterious threat!
You'll explore the galaxy by taking missions in each sector. Each sector map lets you traverse warp gates between star systems filled with planets for you to mine resources and expand your empire.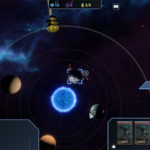 Battles take place on the planet with environmental effects unique to each planet you visit. Units are represented as cards on a grid which each have unique abilities that can be unlocked and used to gain advantage. Placement and micromanagement of your units is essential to secure victory!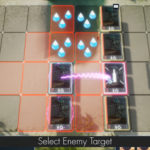 The game is coming to PC and is currently well on its way to being funded on Kickstarter.