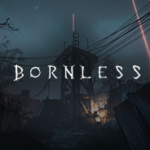 Welcome to The Bornless, an action horror FPS. Face off against other players, summon demons, and build factions in a Lovecraftian world. Use Black Magic, acquire powerful weapons, upgrade your Safehouse, and strategize to survive.
Horror FPS
The Bornless is an FPS action shooter packed with a variety of gameplay modes. Dive into last-man-standing co-op gameplay or try the thrilling demon versus disciple mode, all within a terror-filled world. Players pair up and form teams, conjure demons to aid in combat, and utilize strategic planning and resource management to survive. Whether you choose an aggressive playstyle or prefer a more cautious approach, the choice is yours.
Build Your Faction
Join or create a Faction to seize control of territories on a global campaign. Build and upgrade Safehouses, utilize base-building tools, and join seasonal competitive tournaments. Collaborate with your Faction to grow your Safehouse, enjoy mini-games, and engage in Faction quests.
Master Your Abilities
Pick from different Black Magick like Corvus Eye, that allows you to see through objects. Also, use smoke grenades wisely to gain an advantage over your enemies.
If you enjoy quick-reaction FPS combat, you might like the Orobas Gamemode. This unique PvPvE challenge sets duos against each other in a strategic, last-man-standing showdown. In this mode, each team has the opportunity to summon Orobas, a fearsome wendigo.
Collect and Upgrade Weapons
By engaging in a variety of challenges and scenarios, you gain the opportunity to amass various resources. These can be used to personalize your weapons and decorate and upgrade your Safehouse, helping you stand out from the crowd. Give a new look to your arsenal and go to war with other Factions on a global stage.
Are you ready to begin? Speak the words…
Thee I invoke… The Bornless One.