Sleepy Mouse© is a 2D, 75-level, physics based puzzle game for both iOS (iPhone and iPad) and Android.
App Store https://itunes.apple.com/us/app/sleepy-mouse/id1100277247.
Google Play https://play.google.com/store/apps/details?id=com.StartGetReady.SleepyMouse
Sleepy Mouse is the little mouse who likes to sleep, loves his cheese, but hates to wake up hangry.
Sleepy Mouse uses a physics based interface with a pull back and aim mechanism on the cheese, challenging players to navigate obstacles before Sleepy Mouse wakes. 
Dan Norris, Sleepy Mouse game developer and owner of Start Get Ready©, "The response to Sleepy Mouse has been amazing. I've been blown away by the commitment of the Cheeseheads. Players can now zoom out to full-screen on long shots creating greater accuracy in gameplay. The bounce bonus has changed to show the path of the cheese so players can keep refining their shots and maximise scores".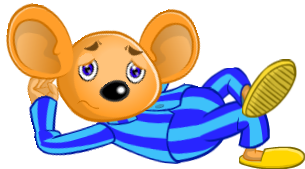 Aim of the game:
• Don't let Sleepy Mouse wake up hangry! Get him the cheese before he wakes!
Game features:
• Holes in the wall, fridge magnets, alarms and traps will try to steal Sleepy Mouse's cheese
• Make friends with blue cheese if you don't want to leave Sleepy Mouse in a stink!
• Shot complexity maximises scores
• Incorporates Everyplay so you can record levels and show off scores to friends
• Uses Unity Ads so you can watch ads to skip levels and come back later