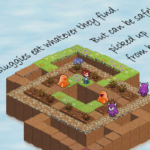 Touch every square in the garden maze and watch it grow. But be careful, the gardens have been overrun with monsters who want to destroy everything. Use your wits to avoid or destroy them as you sprout the garden back to life.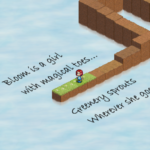 Use the garden to your advantage. Trigger switches and elevators to dodge your enemies. Move sleepy garden cats around the maze to block passages and hold down switches for you. They don't mind. They'll sleep anywhere!
Can you rescue the gardens, or will the Blight ruin everything?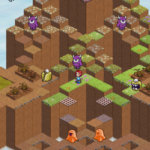 Features:
Simple and intuitive gameplay.
30 gardens to rescue.
A variety of adorable monsters to outwit.
Three-star scoring system for each level.
no ads or in-app purchases.
Skyling: Garden Defense is Mighty Studios first release. It was designed as an homage to classic arcade titles such as Pac-Man, Q*Bert and Crystal Castles.
Like those classic games, Skyling: Garden Defense is a maze game in which players must visit each square at least once in order to complete the level. A host of monsters also roam the maze, and will kill the player if they are close enough to attack. The levels are presented as 2D isometric environments, with a mix of multi-level maze areas and hillsides for the player to navigate. Elevators and gates are also present to help the player avoid capture. There are sleeping cats present on some maps, which can be picked up and moved to help block a monsters path or trigger a floor switch.