Fresh, simple and addictive gameplay!
Not a clone of other games. No 'pay to win'. You need all your concentration and improved skills to get all crowns. Perfect for short breaks. Match shapes and holes. Colors don't matter, only forms. Looks simple but it's a really challenging puzzler. Time is ticking, colors are different and shapes are running away, going invisible or you need to count them.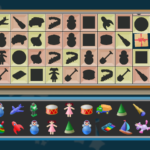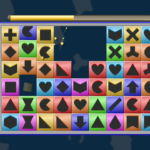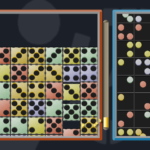 Campaign mode – Match shapes and holes to win the level before you run out of time. – Replay levels to improve your results and open new levels. – 3 campaigns with 90+ levels. – Fast levels with simple rules at the beginning and difficult puzzles at the end. Levels mode – Play for a high score. – No time limit. – Increasing difficulty over time. Duel mode – Play with a friend in a split-screen duel. – Each found pair increases speed and adds new shapes for your opponent.
Full version https://play.google.com/store/apps/details?id=com.CatsHeadsGames.ShapesAndHoles Free version https://play.google.com/store/apps/details?id=com.CatsHeadsGames.ShapesAndHolesLite