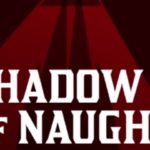 Shadow of Naught is an interactive story about three characters named Martin, Andrew, and Anna. You will get involved with their life challenges and your choices will let you discover different layers of the story. Playing music, chat fiction, branching conversations, and various mini-games will form your experience.
Awards Won:
🏆 IMGA MENA: Grand Prix
🏆 IMGA MENA: Best Meaningful Play
🏆 IMGA MENA: Excellence in Storytelling
🏆 IMGA MENA: Best Upcoming Game
🏆 IMGA GLOBAL: Nominee
🏆 ADVENTUREJAM: Colossal Leap Award
Game Features:
❰ Multi-layer story ❱
Experience a rich storyline and connect with each character deep into their personal life.

❰ Innovative art-style ❱
A clean and visually appealing art-style helps to further enhance the experience of what each character is going through in the story.

❰ Mini Games ❱
Various mini-games such as Piano Tiles, Finding Hidden Object, Branching Conversations, Taking pictures (… and many more) are added to keep the game fresh and engaging.

❰ Every story has secrets ❱
Reveal extra details in the story as you choose different answers. Find out more about each character and understand their feelings.