A space strategy game unlike anything before. RPG like elements that help to drive a robust and unique gameplay world. You will travel the vast distances of the universe in search of an ancient technology that will ultimately change the balance of power between the known civilizations. Once the technology is found, it is up to you to command, design, and deploy the most powerful fleet to protect the information at all costs. Our unique, combat system lets you summon ships into the battlefield while providing you with a broad overview of the gameboard. Couple this with Co-Op play and head to head multiplayer and you have a game that will leave you satisfied for weeks to come. All of this and more, brought to you using UE4 and AAA technologies.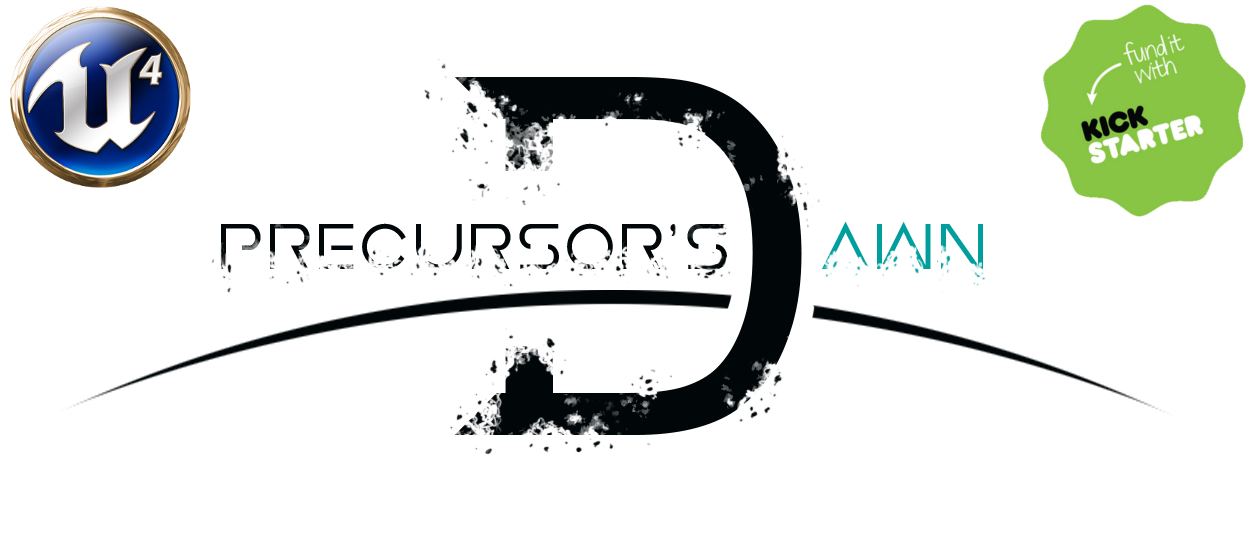 Summary
Planned platforms: PC, Mac, Linux
Release date: Q4, 2017 on PC. Mac and Linux to follow
Approx. gameplay time: 10-12 hours (Race 1), 30+ hours (all 3 races)

Single & Multiplayer Turn-based Tactical gameplay
PC platform with additional platforms as stretch goals
Single player gameplay with persistent progression
AAA-style visuals & sound
In-depth upgrade and fleet creation
Three playable races
Varied Multi-player options
Lots of Space Ships

With Precursor's Dawn we wanted a game that at heart felt good to play. What do we mean by that? Precursor's Dawn is more a game of strategy and adapting to your enemy than hoping you have the better roll of the dice or card draw. Furthermore, ships are not locked into a single hex. We wanted the size of the hull to have weight (space joke). When a battleship class moves across the field of combat, it encompasses more real estate than a frigate class. Using larger ships means there is more to shoot at and tactical movement to prevent bottlenecking your fleet's movements.
Too often combat in games boils down to, "Does my Hero/tank/ship have more levels or experience than the enemy?" Precursor's Dawn takes the path less traveled. The decisions you make to the types and load-outs of your ships can vastly alter the way you utilize them. Do you want to play with faster smaller ship, or use indirect fire weapons as you hide behind wreckage? Select the hulls, talents and load outs matching your play-style.
Combat in Precursor's Dawn is based on a turn-based system drawing inspiration from Masters of Orion 2, Final Fantasy Tactics, Advance Wars, and WarHammer 40k.
Each Race holds their own advantages and lean towards their favored tactics, but with access to ancient technology you can deploy your strategy in multiple ways.
Create custom fleets that vary in skills, styles, and functionality. Use these custom fleets to defeat your opponent in unique and interesting ways; ensuring that each game is different and challenging throughout play. Unlock new skills and tech trees that can be used to further advance your style of gameplay.
The fun of customizing your fleet doesn't end there. Within the fleet creator you can set up your fleet's war paint. Create custom color schemes that can be defined throughout gameplay and per fleet. Select hull decals and their color to make your fleet unique. Throughout development we will add more decals and color choices to the game that will allow you to further personal each fleet. Not only will you have the ability to choose how you play the game with fleet customization, you can look cool while doing it (no sunglasses required)!
Within Precursor's Dawn, different races have battled for millennia. Only recently has a weak cease-fire taken hold preventing direct military action. Buffer stars between factions are still rife with conflict, never acknowledged officially. The discovery of a star system inhabited by a unique and ancient artifact, with its overwhelming promise of technology and resource threatens to undermine what has been until now, a fragile state of affairs.
While procedural generation can result in a near unimaginable number of places to visit and things to do, it can often lack depth and emotional engagement. Precursor's Dawn is a hand crafted experience where the history and culture of the races greatly impact gameplay to increase immersion and enjoyment, it is not simply about moving chess pieces on a board or demolishing your opponent's fleet. The single player campaign allows an in depth look into a race's civilization and culture.
Decisions you make in one battle carry onto the next. All of the competing races are far from the support of their homeworlds, therefore within the campaign you will face hard decisions over use of resources and ships.
Online multiplayer has becoming an increasingly important factor in many people's decision to purchase games. Where single player campaigns can captivate a player and bring them a greater understanding of a game's lore; The addition multiplayer options promises near limitless opportunities to enjoy the game both in a solo setting and with friends.
There are range of different Multiplayer modes within Precursor's Dawn.
Head-to-Head (1 vs 1)
Co-Op (2 vs 2)
Siege (3 vs 1)