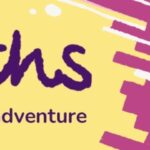 Paths: Beatrice's Adventure is a choice and consequences game in which the player will get the chance to live and shape Beatrice's life.
Beatrice is a typical teenage girl gifted with an uncommon power that she is not aware to possess and whose main problems are handling relationships within her dysfunctional family and bringing out her true self.

The path the player takes will completely change Bea's life. The player will, in fact, make decisions that drastically change the outcome of the story.

Every single choice, no matter how small, can have an impact on how the game unfolds.