Links: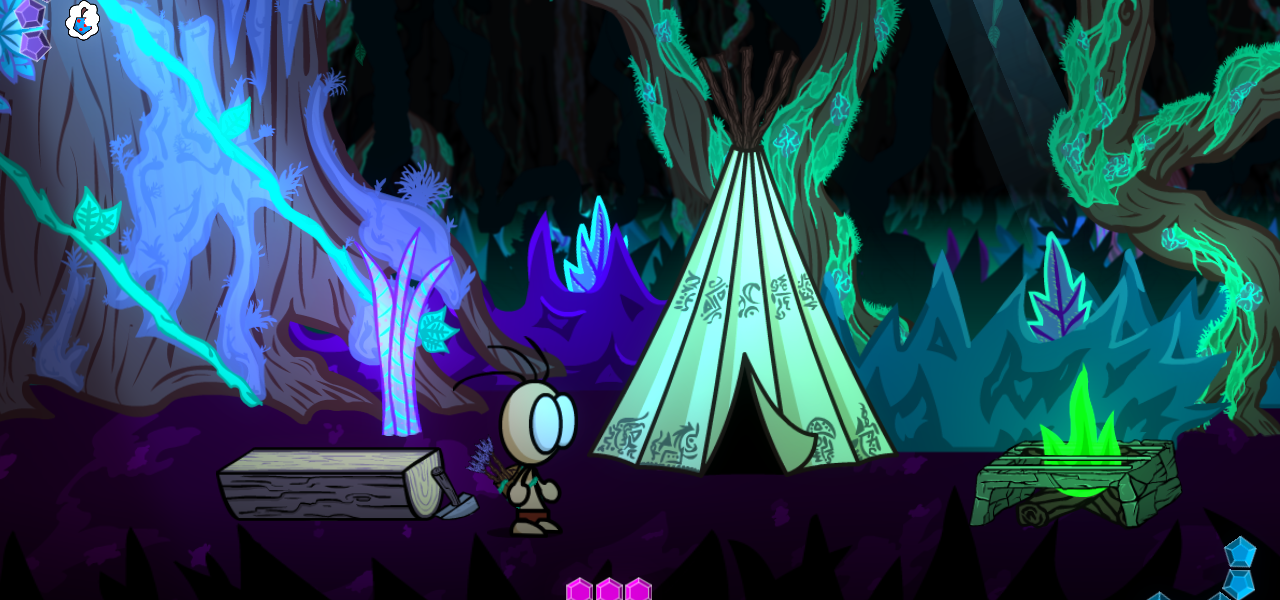 Native is a cartoon 2D survival side-scroller set in an alien rainforest. Unique features include a choose-your-own-loot system (no RNG!), minimalist UI, engaging combat (no hack-n-slash!), a simplified crafting system and an environment full of neon bioluminescent goodness. Many key gameplay mechanics are integrated with the environment art or come in the form of audio queues. This forces players to be observant if they want to become a true native of the jungle!
___________________
– Explore an Alien Rainforest
– Gather exotic fruits and animal pieces
– Lots of items and recipes to discover
– Minimal UI, simple inventory
– Choose-Your-Own-Loot system instead of RNG
– Craft bizarre foods and armor sets
– Track down animals by looking for a trail of broken branches and footprints
– Combat is dynamic and punishing
– Can play with respawn or true hardcore mode for maximum difficulty
– The EA release will include a procedurally generated level option when starting a new save
The game is Greenlit! PC / Mac release as early access in early 2017!
My Links: