Tod the Squirrel's spaceship has crashed in the planet of the Monster Numbers!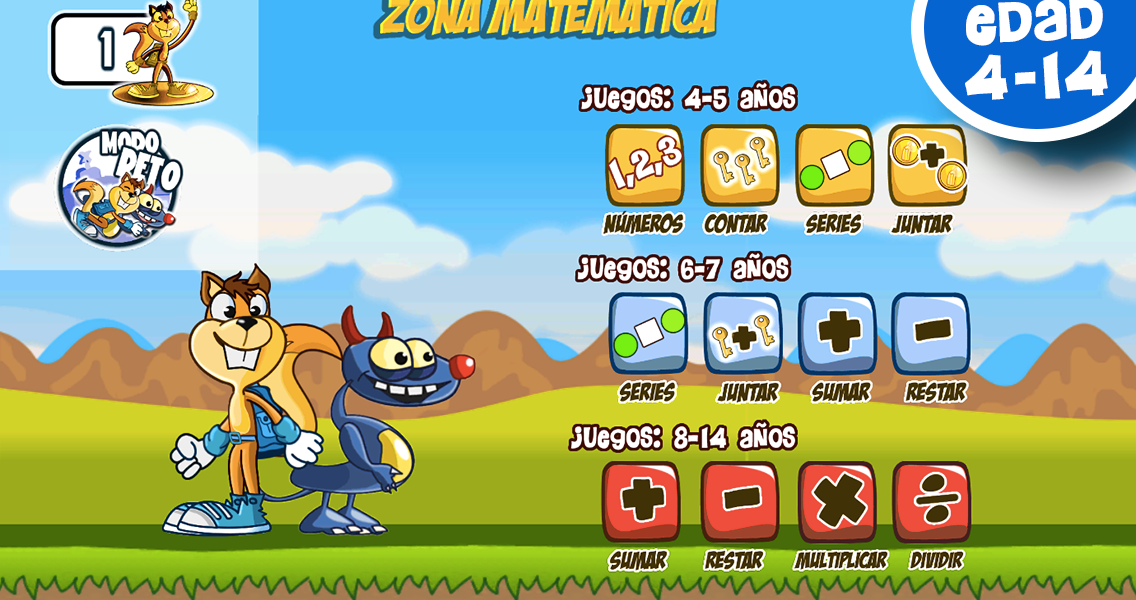 She will travel the planet to collect the parts needed to repair it. You will need to solve mental math tests, run, jump, slide and throw potions.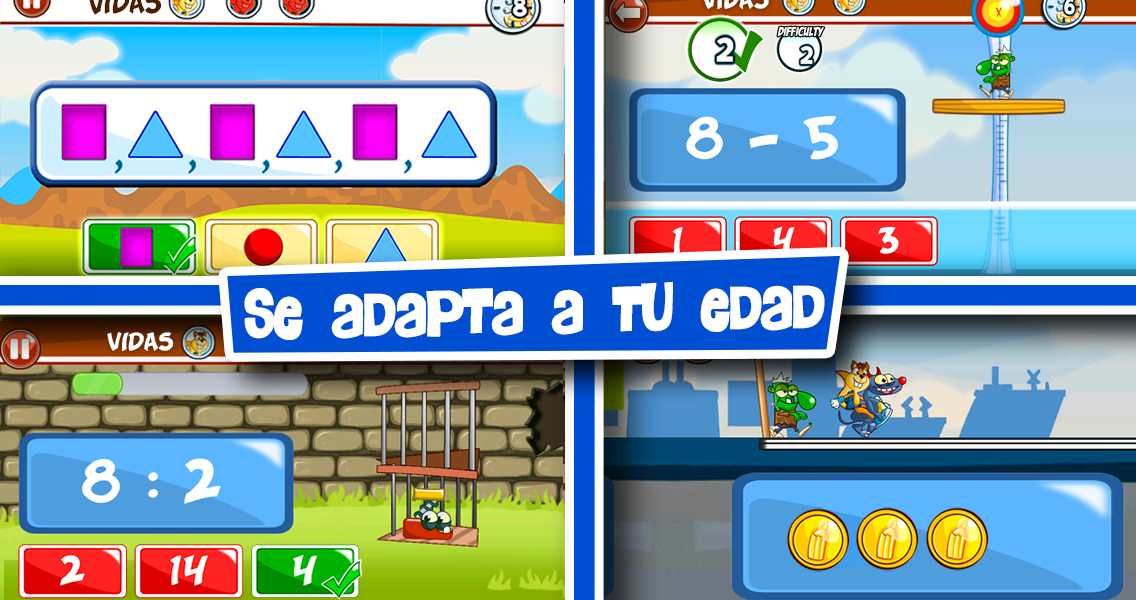 It asks for the age of the player and adapts the exercises to him.