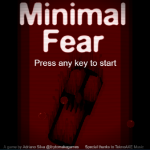 You'll find yourself locked in a mysterious underground facility, walking beside dead bodies and the remains of scientists that dared to defy the limits of nature.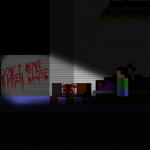 Keep your eyes open for the codes and tips that might open your path to safety, read every note in order to understand what happened inside the silent corridors. Survive the thing that crawls in the dark…
This game is designed with minimalism in mind, welcoming for those who aren't used to horror games and engaging for experienced players searching for a horror story that pays homage to classic survival games.