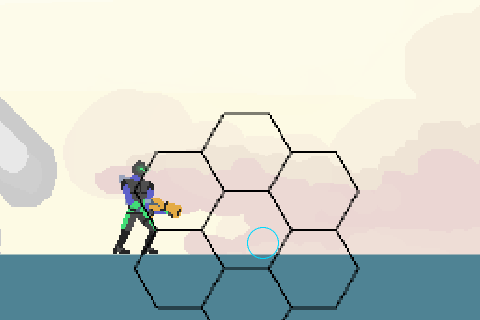 You suddenly find yourself in an unknown declining advanced citadel of an unknown planet. Without weapons, the only thing you've got to survive is a device that generates matter so you can move, but what if that device unleashes an unknown dark power? Help this lost explorer to reach the way out of this powerful darkness.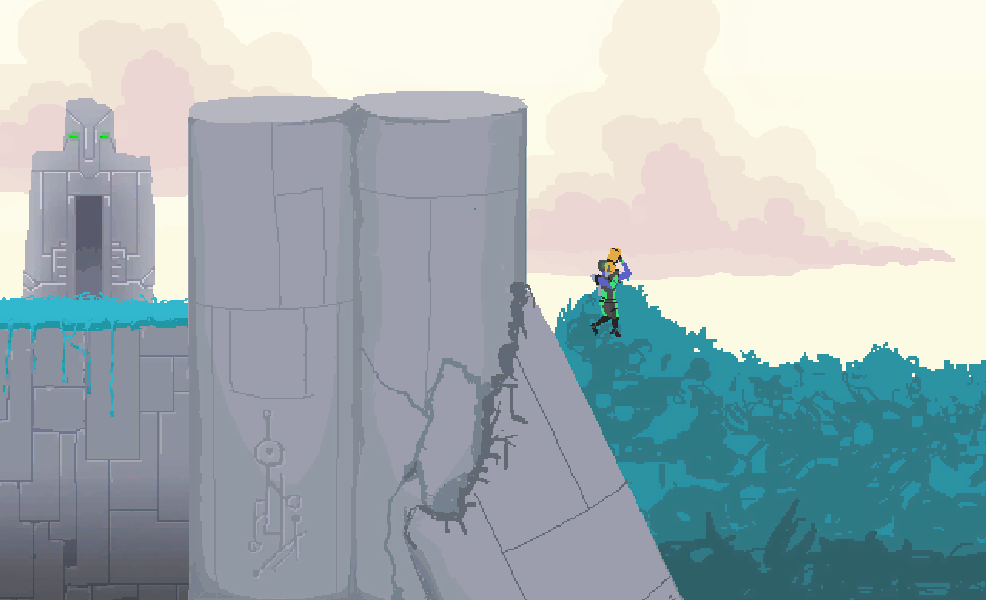 With this matter device as your only way to survive, deal with challenging puzzles and dangerous enemies, discover hidden places to discover the dark story behind this doomed citadel or to find hidden power ups to improve the matter device's performance.
Current features:
Matter device: The main piece of this game: a device that generates matter so you can move by some places, control some elements like balls and bombs and keep enemies away, but beware! using it too much will have bad consecuences.
Hazardous liquid: Not all you put an step on is safe, this liquid will destroy you if you get inside it.
Doors and platforms: Some places won't be reachable just thru moving using matter, you will have to find a way to action these doors and platform enabling switches around the citadel.
Matter destroyer: A device available as a security tool in the citadel to avoid using matter in unexpected places, however some would block you to go to some places, and need to be disabled.
Balls and switches: Some things can be activated or deactivated, and for that you need to place balls in the correct switches, you can push them or displace it using matter.
Bombs: If you get too close to these items, it will be activated and you will rest in pieces! However these can become your best friends if you use it wisely.
Air tunnels: Streams of air that can move you or other things to other places, or to impulse out of somewhere. Sometimes it is useful to move forward, however sometimes it won't allow you to reach some places, unless you disable it.
Roadmap to first alpha version
Roaches: big bugs that will go after you and get the meal of the day! (currently in development)
Soldiers: Zombie-like enemies which are intelligent enough to know how to use weapons and come after you. As you don't have a weapon to hit them back, these guys will become the most challenging enemies in this abandoned citadel, and you don't know yet why do they attack you or what are they protecting.
Power ups for matter
Power ups for the player
Aesthetics for ready elements
Stay tuned on Twitter! Visit the Website