A Casual Yet Challenging Puzzle Adventure available April 30th on Steam!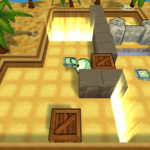 STORY:
The Ancient Mask that once sealed away a dark portal has shattered, its own power fragments lost in the wilderness.  Evil creatures known as Spores have invaded from beyond the portal and stand between any heroes and their chances of restoring the Ancient Mask. To protect their village, brave young Sprouts Lido and Rosy journey out to find a way to seal the portal and banish the evil forces from their land.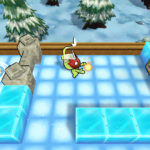 FEATURES:
Magic Masks is a single-player, casual puzzle adventure game presented in a colorful world with a nearly top-down view.  Take on the roles of both, Lido and Rosy, as you strategically manipulate boxes around to advance to the next puzzling level!  The Magic Masks you find along the way each possess a unique ability that can help you overcome or defeat enemies.
The controls are simple, but the puzzles will stump you.  Brains of all ages welcome!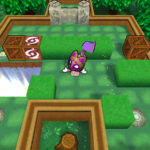 6+ different regions to explore

64+ hand-crafted, puzzling levels with increasing challenge

Both Heroes get their own set of unique Magic Masks