Welcome to 431 BC
Immersed in an ancient Greece setting, you will recruit, train and lead a team of Athens' young girls through battles, challenges, critical choices and beyond. It will be up to you to organize an effective rebellion against every man of Athens. It will be your responsibility to stop a war that has been endured for decades. Once inside the Acropolis everything will be in your hands. Choose different skills, improve buildings, devise new tactics, betray, seduce, be a diplomat or a warrior. The game (and its characters) will be shaped entirely by you.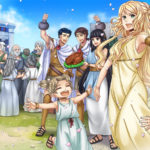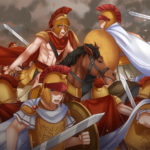 "If they won't listen to us, they will sleep alone from now on. It will be a torture for them!!"
And so every woman in Athens left their home and took the Acropolis – the heart of the city, as well as the place where the most important resources were held. They decided to offer no more company or affection whatsoever to those men who had been so busy fighting their wars. Finding the means and forcing them to declare peace is your objective…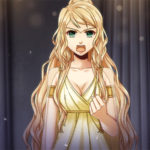 Improve
Unlock new abilities, forge your character, make the Acropolis a safer place and assemble your team!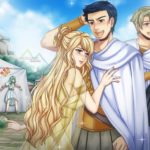 Level up and make your build unique
During the game you will be able to choose different abilities by gaining experience and leveling up your character. Feel free to choose what you like based on your playstyle, there is no best way to beat the game.
34 Skills gathered in 4 different branches.
– Athletics
– Intelligence
– Charisma
– Luck
Confront
Of course the angry men and the soldiers will not remain idle for long. They didn't like Lisistrata's little plan one bit and they will do everything in their power to sabotage your rebellion. They will strike back quickly and it will be quite challenging to survive.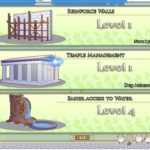 Your skills under a magnifying glass
Everything you do, every path you take, every decision you make will present the player with small challenges to overcome: Skill checks.
On a successful skill check the player may acquire various advantages that will help the game progression in general; upon a failed skill check the consequences may vary from minor to catastrophic and they may be suffered immediately or later in the game.
Therefore, it's not advisable to Swim if your character has not yet unlocked that ability, you may regret this… Death in this game is permanent.
Turn Based combat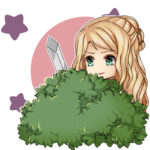 Strategize with party order, party composition, and unlocked skills against a huge variety of enemies.
When diplomacy fails, it's time to put your abilities to good use!
Each one of our heroines have their own strengths and weaknesses so be careful and evaluate the situation very carefully before choosing who to bring with you in combat.
Also we've added some modern RPG concepts on top of this structure; these include AoEs, DoTs, grapples and combos, creating a tactical battle full of depth.
Find us on Kickstarter!
Also for daily updates follow us on Twitter