Interview with Ianic Mathieu and Pavel Vitvera of Doubleton – a game studio based in Brno, Czech Republic.
It all started early September 2016 when Ianic (Art + Story + Game Design) found a post written by Pavel (Programming + Game Design) looking for a partner on a Development blog.
Pavel graduated in June last year in computer engineering. Even though this field is quite interesting, he already knew he would pursue game development. "One thing I really enjoyed was working in unity and making games." He shares. "One small issue with creating those apps was that my skills regarding the graphics are very limited so the projects could not be published anywhere really – Everything looked horrible. I made a simple site featuring my two finished games" (yes the Tube chase is the father of Breacher.)
"When I finished the school I found a job as a programmer, but my passion for creating games was still in me. During a conversation with a friend, he suggested that I try to find an artist, who is also into making games, so I wrote a post on http://gamedev.net."
"There are a lot of people on forums that want to create games, a lot of them are excited in the beginning, but after some time they drop out. Others want to be the brains of the project they will tell others what to do and that's it." He admits he was very lucky to post on the forums at the same time Ianic was looking for a new project. "Bumping into someone with so much experience with graphic design, storytelling and who knows what else doesn't happen a lot."
Ianic has worked in the games and movie industry for over fifteen years. He coded his first game on an Atari 800. As a teenager he played music on stage, designed board games to be played amoungst friends, studied techincal drawing in the 90s, graduated from "École des arts numériques, de l'animation et du design " in '98 and worked as a game level designer before joining Softimage in 2000 as part of the RND team where he stayed for 9 years. "I was surrounded with very clever people, had a Unix, a Linux and two Windows computers. It was an amazing place to learn and grow," he remembers. "A quarter of the team would play Counter-Strike at night, so I started designing custom maps for the game."
While taking part of the design and testing of Softimage XSI, he also started writing and directing his own films. Within 8 years, he directed forty short films and participated to about twenty international film festivals. ( Here is his website – www.ianicmathieu.com .)
In 2010 he began freelancing for commercial work, created 3d environments for different projects and started to learn Unity3d, "After a few hit and miss on small game projects through out the years, I started looking for a good coding partner in 2016." He was searching for someone clever like the guys at Softimage, and able to focus on bite-size games.
Pavel had created a space tunnel system that was randomly generated and offered the player a new experience every time he would play any levels.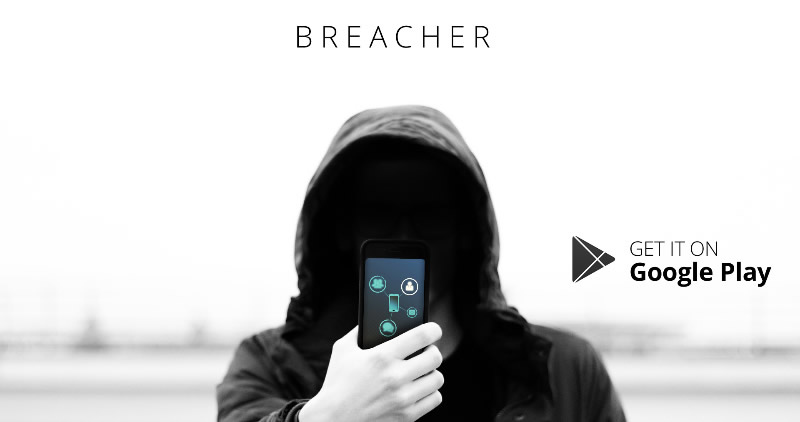 After a few email exchanges, they agreed on the theme: Hacking/Cyber-Infiltration. Ianic went on to write the initial Game document while Pavel enhanced the code of the infiltration missions.
To create the game, they used free tools. Unity3d is where the magic happens, but they also use Slack to facilitate communication, exchange mockups and use HackNPlan as their main feature tracking tool.
"The initial prototype was simple, black and white, and yet, it had everything for an engaging game." Ianic explains. "The player would scan nearby devices, select the one he would breach, do the infiltration missions, then select a new target. The firewall shields, chat scenes, High Value Targets, firmware upgrades, etc., came in much later," he adds.
Feeling the game was pretty solid they decided to give a name for their collaboration and Doubleton Game Studio was born.
While Pavel continued refining the missions and worked on UI interaction, Ianic dove deep into the world of hacking, conspiracy theories and learned about the history of surveillance and digital espionage. After reading many, many online blogs and articles, the story slowly took shape. It would be a mixture of current events, conspiracy theories and a storyline distributed via text messages.
"We were seeing the potential and hoped we could get a share of the game market, but first, we had to finish our first playable version!"
The Alpha version was ready in late December and was sent to six close friends. "It was great, but truly we didn't get much feedback." Pavel comments. They quickly realized, the game was too hard.
They redesign a good part of the arcade module, integrate the chat mechanism and added the health shield system. They also figured out how to display Ads without annoying the players. "It's a special market, even if the games are priced the same as a cup of coffee, a lot of people don't purchase Android games so we had to implement other revenue streams", they explain.
They also spent quite a few nights refining the game play. "A lot of things look randomly generated, but we are actually basing each event on what the player is selecting, his wins and his failures." Ianic explains. "Concerning the market, one thing we have learned from online blogs about game development is that small companies don't do enough to market their games. They put it on Google Play, send it to a few friends, and the game usually die off, even if it's a good game," he continues.
The first marketing tool was the original Breacher trailer. They showed it around to friends and family and had a great response.
At that point they acquired their domain: Doubletongamestudio.com and built the web site, wrote the messaging and created mockups. They also prepared their first press kit.
For social media, they looked at a few options and decided they would invest their time on Instagram. They took all the text already written for the game and combined it with images that could interest people. Then they started to add mockups of the UI and the game in different settings. Here is a link to their Instagram page.
They planned out their first release carefully. "It had to be the weekend, so Pavel would be free for 24 hours in case we had issues." They released Breacher 1.0 Sunday, February 5th.
In a matter of hours, we went from our six users that had given up on us because the alpha version was too hard, to twenty active users. 'It was exciting! After months of silence, we finally got feedback, but best of all, we had people enjoying our game!" Pavel recalls.
"Our player base quickly grew from 80 to 180, and we realized from the feedback that new players were hitting a wall when it came to playing the game. They were falling like flies and the health system was not as solid with the rest of the game." Ianic adds.
They quickly created a video to address some navigation issue some people were having.
They decided to delay their next planned release, and focus on the "How to Play" aspect of the game and simply make the game easier to play. This was the goal of version 1.1 which was released Sunday, February 12th.
With this new version in place, they focused on version 2.0. A more complete game, with ranks, leaderboard, in-game upgrades, and a flexible user interface that could support color themes.
An Overview Panel was also added to keep track of the player progression and the game was translated in French. "We also creating a new trailer inspired by all the images we were creating and posting on Instagram and the guided videos"
With their Instagram account growing, they decided to add Twitter and Facebook to their online presence and started posting about Breacher v2.0 while looking for people to review their game. "Sites that will review your game for free are almost non-existent, they all want money to feature anything. Marketing costs money and we are fighting for online presence against giants. You can see how this can handicap the truly indie game companies. We just don't have anything to spend at this stage." Ianic sadly admits.
Yet, thanks to online forums, blogs and social media the release of Breacher version 2.0 brought the player base to 1000 in a matter of days. "We did find support in fans that truly enjoy the game and sites like Indie Game Launchpad, iDevGames.co.uk or other indies like ARUBY Games and xeno_gaming that gave us a real boost by retweeting some of our post a few times. These truly helped reach a larger audience,"admits Pavel. "In the last twenty days, the user based has doubled, Google Play is reporting around 2,500 installs and on Instagram we recently celebrated reaching 5000 followers," adds Ianic
"Breacher is not a game you can simply – tap – your way to victory or – buy – success. A precise eye and hand (thumb?) coordination is needed, this and time. You need to invest time to get better, further your progress and unlock new targets and to unravel the conspiracy. We spent a lot of time refining the gameplay, the story, polishing the user interface, we truly hope you enjoy what we have put together," concludes Ianic.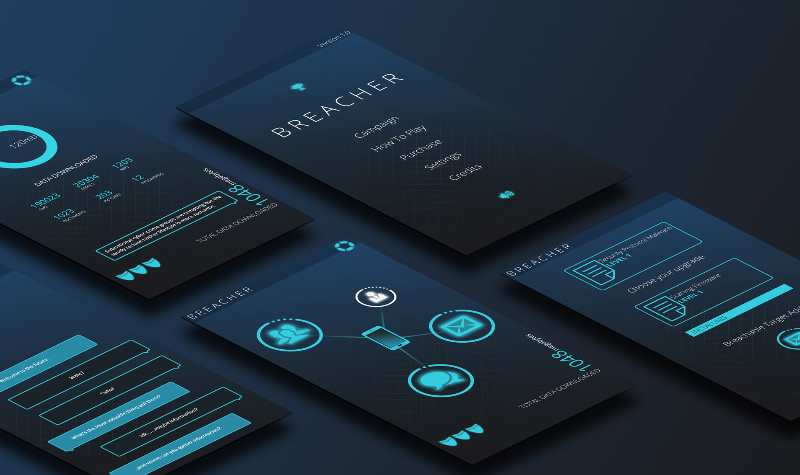 Breacher 2.0 it out and free on Google Play. If you want to show your support you can buy the Premium version and enjoy a custom color theme, and an enhanced game play experience.
"What does the future look like for Doubleton Game Studio? We are presently working on Breacher 2.1. The version will contain a few of user requests, some enhancements we wanted to make to the UI, and we also are almost done with the German, Czech and Portugese language localization. Additionally, we're planning to release Breacher on iOS. This will be followed by version 2.2 featuring an Infinite tunnel with its own competitive leaderboard and a few other goodies. Finally, we started laying down the ground work for two other games. One, more focused on story and a second one that will offer pure arcade gameplay. Again, projects for the mobile market," they've announced.