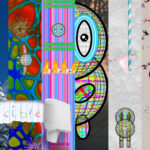 Do you have a dream? Mine was to create a videogame. Follow me in its development along 40 levels and overcome all obstacles: run, jump, turn, dodge, swim, bounce, draw, build and fly!
In this journey you will find:
– 32 main levels, including 4 special levels: what are the phases of development of any dream?
– Collect tangerine segments and exchange them for new versions of the character in other 8 optional levels: play 5 levels as a ball and other 3 levels as a ship.
By the end of the journey you will have overcome all obstacles and phases to achieve your goals, which are also mine.
You can achieve everything you want because you are invincible, you are inBITcible!
Do you like inBITcible? Get the complete game here: https://play.google.com/store/apps/details?id=com.companyname.inbitcible
Would you like to try it first? Here you have its demo: https://play.google.com/store/apps/details?id=com.companyname.inbitcibledemo
– Facebook: https://www.facebook.com/inBITcible/
– Twitter (inBITcible Games): https://twitter.com/inBITcible