Let's brawl!
Focused on fast-paced and close-range combat, FRAKAS is a game where challengers fight each other in small arenas. It is inspired by old arcade games with Combo Points, Special Moves and gamepad-ready inputs. Play online in Free-For-All and Team Modes.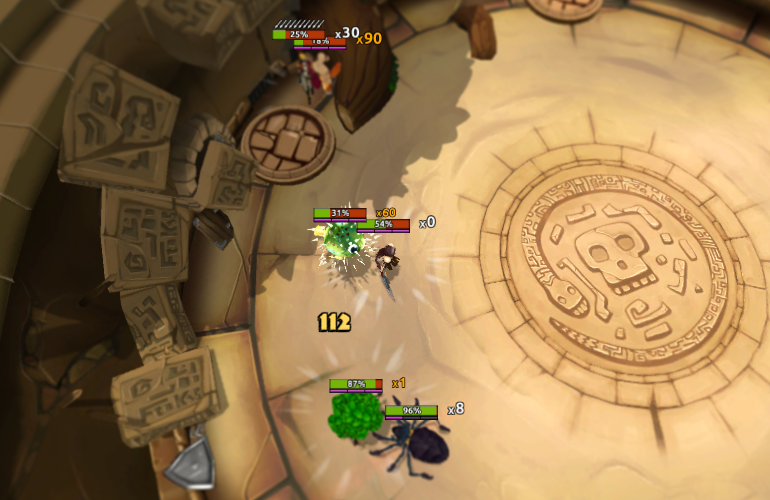 We are aiming for an early Steam access on Windows at the beginning of 2017 and then within a year full releases on PC/MAC/LINUX, PS4 and XBOX One. Be prepared to confront opponents as strong as you!
Core features:
To obtain victory, only skill is valued.
Short intense games: WASD movement + attack in mouse or gamepad direction . 3 base skills: one skillshot, one combo shot and one ultimate. Also 2+ Special Attacks, a booster and a defensive ability.
30+ different playable challengers: with various styles and backgrounds that can be unlocked through achievements only your skills can complete.
Cross-platform Multiplayer: Play for fun with friends or in ranked matches. PC and console players can brawl online since the game is equally adapted to all input devices.
Free to Play: Skins and graphical additional content can be earned in game, and bought or sold in the market.
Frakas Cup: The overall ranking will see its best players rewarded with their signature permanently written on the virtual trophy, viewable by all.
In FRAKAS, you choose a challenger and enter the arena. Hidden playable characters can only be unlocked with victories and completed achievements.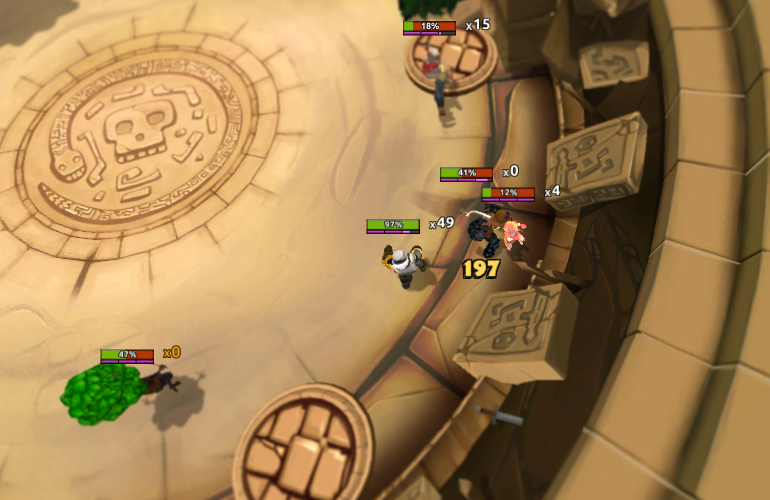 Several modes are available:
Free For All: five players fight one another. The first to obtain 20 kills wins.
Merry Chaos: Hop-On Hop-Off. Casual only. Up to 20 simultaneous players!
Capture-The-Flan: traditional Capture-The-Flag.There's one flag, but every piece of it must be carried separately since it's a flan!
BMM: with your team, slay a Big Mobile Monster before your opponents.
You can learn more on our website and help by following us on social medias. We post daily updates about our activity with a lot of gifs and screenshots and bi-weekly reports.