Interview with Abhineet Krishna of Flying Ants Studios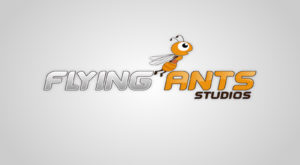 Tell us about yourself
The studio is based in Jamshedpur, India. I am a full time indie who was always interested in the creative aspect of video games and I finally took a call in 2016 to go full fledged. Games are a medium for me to express myself, the only way to bring my thoughts to reality and being an indie provides me with the required freedom to not dilute the creative process. The journey itself from the concept to the design to the end product is very fascinating and rewarding.
Tell us about your team. How many members? Whats your role? How did you meet?
We are a group of three people coming from different backgrounds, working together to do things that we love: Create games. In a community dominated by one of the genders , we are actually the opposite where two of the three founding members are girls. We first met at college almost a decade ago and being from the same city helped when I decided to set up the studio in my hometown – Jamshedpur.
I am responsible for game design and programming. Anju deals with art and the visual aesthetics of the game. Priyanka manages the operations of the studio and also acts as in house tester.
Tell us about the game you are currently working on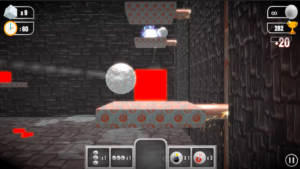 I shall talk about the game "Break It – Cube Smash", which we released just a few days ago.
It's a simple no-brainer arcade game where you throw metal balls to break cubes. The game is released for iOS and Android.
What inspired you to start this particular project? Consider Story, Graphical style, music used etc? 
The inspiration was actually the result of an accident when I broke a few glass objects in my room while throwing a ball around and I found it surprisingly satisfying. Since I cannot go around breaking everything in the house I decided to make a game where one can throw balls to break stuff. I wanted to satisfy the destructive instincts where one felt nice breaking objects. The sight, the sound, the overall feel. I also wanted the game to be challenging enough hence decided to throw in physics and create some handcrafted levels.
The breaking of the cube is procedural, so every impact has a different outcome which simulates the reality better. Also, the overall dark theme of the game was on purpose and the dungeon surroundings were considered to give the players a feel of being in closed dark surrounding and hence accentuating the glowing cubes which are meant to be destroyed. The UI is only icons and we have used the least amount of text possible in the game. The Sfx are mostly loud to demonstrate impact.
What challenges have you faced during this project and how have you overcome them?
The most challenging part was to optimise the game to run on low end android devices smoothly. More than the graphical aspects, there were a lot of physical calculations involved and we implemented various optimisation techniques to overcome this difficulty. We shared our techniques in details in this blog so that other developers also benefit from it.
Apart from that fine tuning the balance between casual and challenging was also there and we tackled it by making handcrafted levels to have more control over the difficulty. (Some levels are quite difficult compared to the rest).
What was your first gaming system? (Console, PC etc.)
It was a Sega Mega drive and I distinctly remember playing it in the late 90's.
Games like Sonic, the golden axe, Shinobi are still etched strongly in my memory.
What is your favourite game? (or games if that's too difficult!)
I mostly like RPG's. Prince of Persia, Metal Gear Solid, Assasin's Creed kind of. But also a big fan of FIFA. and the childhood memories of Sega Genesis never fades away when getting 3 games (golden axe, streets of rage, shinobi) in a cartridge was like hitting a jackpot.
What is the one piece of advice you would give to other game developers?
As an indie, the one important advice that I would give is to keep yourself motivated. Finish what you have started. There is no one else to push you and the results won't always be that satisfying. But it's important to finish games and release them. You always learn a lot during the process. We all make games due to the sheer passion of it and the passion needs to be sustained throughout the development cycle. Self-motivation, finding fun in what you do and enjoying the creative process is very important.
See Abhineet's work on Indie Game Launchpad!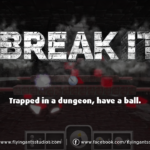 Break It – Cube Smash
-
Break free from stress as you create havoc breaking cubes inside a dungeon. Smash, break, wreck, destroy the cubes as they are thrown at you. The game features unique handcrafted levels; made with love to be destroyed. Enough of trying to make things work, its time to BREAK IT.