Interview with Benjy Bates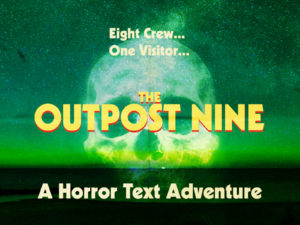 Tell us about yourself
Hi I'm Benjy Bates; I'm a game developer living in Dublin, Ireland. I've been in the game development scene now for roughly 3 to 4 years I think? I do the retail grind and moonlight is a freelance pixel artist outside of making games.
I got into making games in my early twenties. I'd always wanted to but I had no idea where to begin. I started a games development course sometime in 2003, taught by Chris Colston, a developer from the game Darkside Detective (which I highly recommend if you haven't played it). After the course, Chris and I set up a company called Hot Cereal in Galway where we made a few tiny projects but my mental health wasn't great at the time and it left quite a strain on the partnership. However, we still talk, he's a fantastic guy and DSD is a great game.
Also in Galway I'd learned a lot of game dev tricks and invaluable art lessons from Paul Conway (Also of Darkside Detective). He's an amazing pixel artist and it was great to learn from one of the best.
I moved to Dublin around last year and wanted to make something as I searched for work. After being unsuccessful in getting a job for a few months, I realised I'd successfully made a game.
Are you a Solo Dev or part of a team?
Solo
How do you keep yourself motivated and inspired working by yourself? Do you chat with other devs etc?
Here in Dublin we have game development meet ups once a month with a great resource for game developers to talk to each other and get perspective.
Motivation is difficult but for me, it comes from player feedback both positive and negative. That always makes me want to jump on the computer and add and change things straight away.
Tell us about the game you are currently working on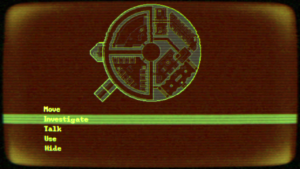 The Outpost Nine is a weird mix of text, adventure and visual novel. You play a crew renovating an outpost on a mining planet that are being terrified by a parasitic life form.
There's going to be some twists and turns planned for episode 2 & 3, the panned amount for the series.
What inspired you to start this particular project?
It's my actual love letter to Alien and the Thing. It's my love letter to 70's and 80's television and style. It's a lot of the things I love slammed together in a piece of software.
Essentially I want to make and tell stories like the ones I watched growing up.
What challenges have you faced during this project and how have you overcome them?
There are loads. There's finding time, dedicating that free time, trying not to be lazy, being able to eat and live somewhere while making these thing. Oh, and keeping stocked up on my meds!
You just have to be patient and disciplined. Making games is hard, it takes ages and it's difficult to be visible, but I do it because I love being creative and showing off to people. That's pretty much what drives me.
What have you learned from this project that you will apply to your next?
We'll see. But I think it's "Don't do any work next to your blanket"
What was your first gaming system? (Console, PC etc.)
It was an Amiga 500 and I fucking hated it.
What is your favourite game? (or games if that's too difficult!)
My favourite game in the world is Shenmue (Don't laugh… Stop laughing). No seriously, Shenmue is one of the greatest games of all time. It's pure focus of cinematic, free roam storytelling was one of the most incredible things I'd ever seen as an 11 year old. Sure it's voice over is bad but there's it's charm. Ryo Hazuki is so charmingly lame and I love him. I had never seen a game like Shenmue before and when I played it, I'd completed it well over 10 times.
What is the one piece of advice you would give to other game developers?
Take your time, this isn't a race (unless it actually is, or you have a deadline) but don't stress yourself. Stress and depression exist in all industries and game development is no different. So try to enjoy yourself, and I know how hard that is to say, but try.