Interview with KV of Mitochondria Studios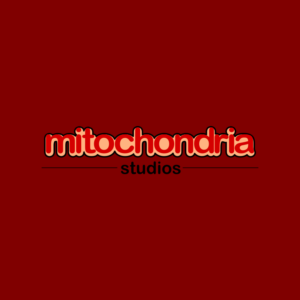 Tell us about yourself
We are a duo brother team of full time developers based in the UAE. Our gaming career started when we were 4 – 5 years old with games like Contra, Mario, PacMan etc. It was not until teenage years I asked myself – what if we made games of our own? what skills would we need? What kind of (and how expensive) hardware would we require? There began my first coding lessons in C/C++ . I frigging loved the language!!! The power I felt when I created my first calculator…..beyond anything!
Coding became my hobby but, after attaining a university degree in aeronautics(thanks to Ironman!),  I realized, was this what I wanted to do. I asked myself, is a good paying day job with a mediocre mindset the life I actually wanted? That was the wake up call!
So I reminisced every childhood memory I could retain and left the mediocre life and began pursuing one of my childhood dreams, only this time, I listened to my heart more than the outside voices.
When I made my final decision to switch careers , and started game development, my younger brother saw my struggle and – seeing as he was also a good coder (in the genes?!) –  he also joined me. Not only did he help by bringing productivity to the technical side of project developments, but also an unconditional amount of support and an enormous magnitude of motivation to go against the norms.
Today we stand tall, despite this being our first interview and, only our one game is released, we aim to make more and different types of games for all types of audience. We are each other's support and hope that together we'll rise and conquer the gaming world one day.
Just like any startup, there's been up and downs but it's been a great experience.
Tell us about your team. How many members? Whats your role? How did you meet?
Our team is a family of two brothers…for now. Our roles are everything, from mopping our work place floor to compiling our code.
I'm K, the CEO and co-founder ( game designer, programmer, conceptual artist, marketing manager, etc)
My younger brother N. is the co-founder and a professional coder, and a game artist.
I was 5 when we met, my parents bought my younger brother to our home, I thought he was adopted! I still say him that today. It's the best pun that entered my home since. Sorry got a bit personal over there…..love roasting my brother. He loves roasting too, the satisfaction is mutual.
Tell us about how you collaborate remotely? What tools do you use? Do you enforce a meeting schedule or work to a project management standard?
We collaborate using telepathy…..but when we don't feel like using our telepathic gifts, we collaborate via text to text apps or standard video calls a minimum of twice – thrice, on a daily basis.
Tell us about the game you are currently working on
It's a 2D platformer, whose art work is highly inspired from one of our favourate games of isolation theory, Fire Watch!
What inspired you to start this particular project? Consider Story, Graphical style, music used etc? 
We played Fire Watch and thought we need more visuals like that, so our core design might be different but the artwork is inspired by it. Plus, Samurai Jack (yes there goes the spoiler!) You're thinking right, it's a Samurai player infused with Visuals of FireWatch type. So there you go.
What have you learned from this project that you will apply to your next?
Don't expect that the end result will be what you thought it would be. The project will evolve over time, many iterations many cuts, many add-ons, you'll only know once you're creating something!
What was your first gaming system? (Console, PC etc.)
It was a Nintendo. Then it was a direct high jump to PS2!
What is the one piece of advice you would give to other game developers?
Do it, even if everyone is against you. If your heart says you can do it, trick your mind into believing it.
See KV's work on Indie Game Launchpad!
Sticky Ball
-
Travelling in Metro, or getting bored at the Shore? Have a few seconds to spare? Try this! Think it's going to be easy? Good. Can you reach #24 and beat #stickyballchallenge 46 ? #gomitochondria