Battle for the Mountain Throne is immersive VR game about Bloody Wars between inhabitants of Mountain Kingdom: Dwarves, Goblins and other deadly cave dwellers.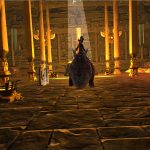 You will take the role of mighty Hero from Dwarven people, who is ready to crush thousands of enemies both on top of the snowy peak and much deeper in the shade of dungeons to confirm your rights on the Mountain Throne!
There are plenty of battles with enemy hordes and powerful monsters, deadly traps and large, hard to conquer levels in the game.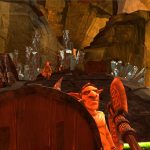 The Game consists of several battles at different locations with numerous opponents. Player gets various combinations of weapons, optimal for passing each level, selected from these types:
·

        

Handgun

·

        

Battle axe

·

        

War hammer

·

        

Shield

·

        

Bombs
Main objective on the level usually is one of these tasks:
·

        

Simple victory over all waves of opponents

·

        

Survival for a certain time

·

        

Passing through the level
Important game's feature – complete physical interactions with opponents:
·

        

Strong hammer blows allow to throw enemy into the abyss

·

        

Accurate shots lead them to turning over

·

        

Targeted attacks are blocked by the shield
It is worth to note that opponents are not easy prey – if player looks aside and miss several attacks, enemies can get him shortly. Game is really challenging and even most experienced players can enjoy.