Backdrafts is a mobile game. Between shoot'em up and base-defense.
In Backdrafts, you control a dragon and you must defeat waves of humans that will become increasingly difficult over the game levels.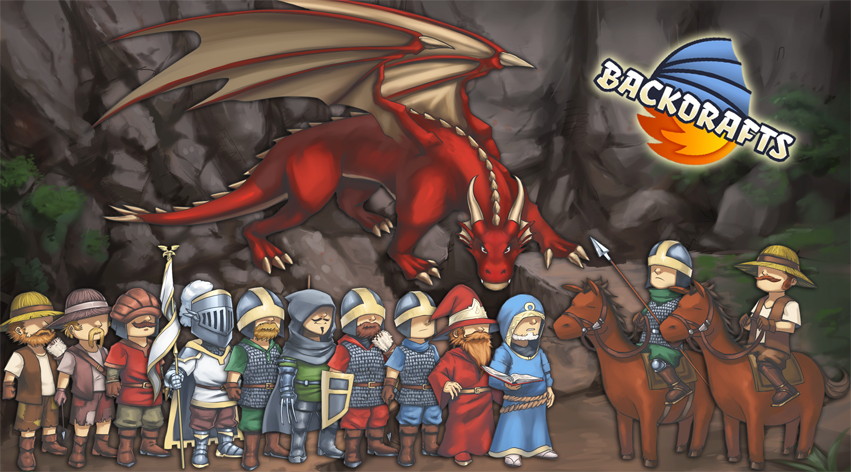 Certain enemies come toward the dragon, inflicting damage (you have a limited number of health points).
Certain enemies go straight for the treasure, attempting to steal a bag of gold. They then turn around and try to flee the cave, safe and sound and rich.
You must therefore prioritize in order to survive  but also prevent humans from stealing your gold!