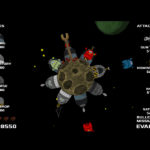 Astro Mining III is the third game in my Astro Mining series. This game is set on an asteroid floating through space.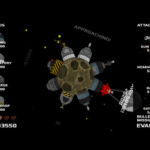 Engineers, miners, and other workers travel to and from work stations that you build on the asteroid surface. As you earn more money, your colony can be expanded by building a workshop to unlock other upgrades, a laboratory to research and improve your technology, and storage facilities for your ammunition supplies.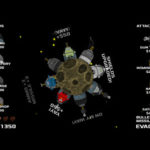 Hostile alien species will occasionally appear and attack your colony. These aliens can be detected by building a radar dish with limited range or launching a satellite into space. Fight back against the invading aliens by building gun turrets and missile launchers to defend your colony.