Endarked is an innovative and extremely fun action game that brings brand new motion controls to the iPhone and the iPad.
Endarked is a new kind of game in which you will use your iPhone or iPad as you never did before :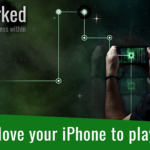 – by moving your arms in front of you : up, down, right or left to follow the path of light,
– by shaking it back and forth to free yourself,
– by tapping on its sides to unblock the path,
– or by turning it to the right or to the left to follow the changes of colour,
and many other movements !
Set in a space-like environment, Endarked is a death race between Light and Darkness that starts at full speed as a mysterious storyline unfolds. Move your phone or tablet to follow the path of light and escape from the dark clouds of the Light Devourer.
Packed with 20+ motion controls, 40 challenging levels (incl. boss fights!) and a randomized "infinite race" mode – you will shake, tap, push and rotate to get past the many traps set up by the Light Devourer.
Prepare to travel at light-speed, switch color planes and take portals to new dimensions as you embark on a journey of adversity and survival, yet a journey of growth and accomplishment as well.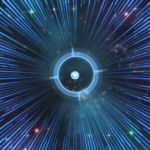 You will witness the different evolutions of the elements in the Endarked universe, and you will be able, at any moment in the game, to see the ones you have created in the online Endarked sky map.
And if you finish all 40 levels, you will unlock a special challenge not for the faint of heart.
Compare your score with other players in the world inside Game Center.
Enjoy the journey!