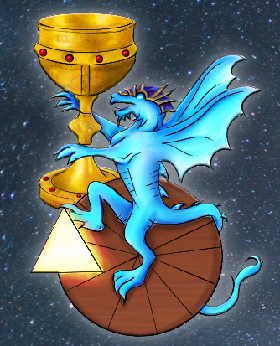 'A king, gone mad. A chalice, lost. A kingdom in peril. Can the Knights of the Round Table cure the once and future King Arthur before he must return? Their only hope lies in space…'
None of the legends you heard are true.
After Queen Guinevere's affair with Lancelot, King Arthur is driven mad. There is rumour of a second holy grail hidden in space, which might be the only hope to cure the King. Faking Arthur's death, the Knights of the Round Table abduct him in the fastest spaceship in the kingdom, 'Avalon' and set out to save him. Can the Knights of the Round Table cure the once and future King before he must return?
About us:
We are Team Blue Star, a group of 5 students working over the summer for Octopus 8 Studios to create a game in just 3 months. We've taken the original Knights of the Round Table to the space age, using inspiration from Arthurian legend.
At the moment we're still in the very early stages and working on a prototype. We'd really appreciate your support throughout development as we get closer to release. We're also going to be giving out some free copies of the game to Letsplayers as soon as it's playable. If anyone would be interested please let us know!
About the game:
Pick 3 Knights to battle the horrors of space, each with different abilities.
In battle there are 3 spaces your knights can stand in. In each space, knights perform a different action. Knights can attack, shoot, repair armour or even summon demonic creatures. It's up to you to move them where they best aid your party.
We have 4 classes:
Sword & Shield – Shield their allies and attack enemies
Gunner – Masters of ranged weapons
Magical – conjure spells and summon minions
Technical – Armorers and engineers
All of the knights also have 'ultimate' abilities, like Sir Lancelot, who can fire rocket propelled lances from his robotic arm!
More about the gameplay will be coming soon when we release our gameplay trailer, and Astral Grail is coming to mobile and tablet this August
Thanks for reading, and we hope to see you on board the good ship Avalon!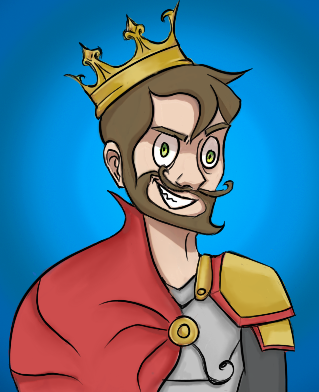 Find more info about the Knights and our development on Twitter: @astralgrail
The Knights are keeping Arthur looked in the broom closet of the spaceship for his own good, they forgot to confiscate his phone though…you can follow his ramblings on @madkingarthur
Facebook: https://goo.gl/1iqDnK