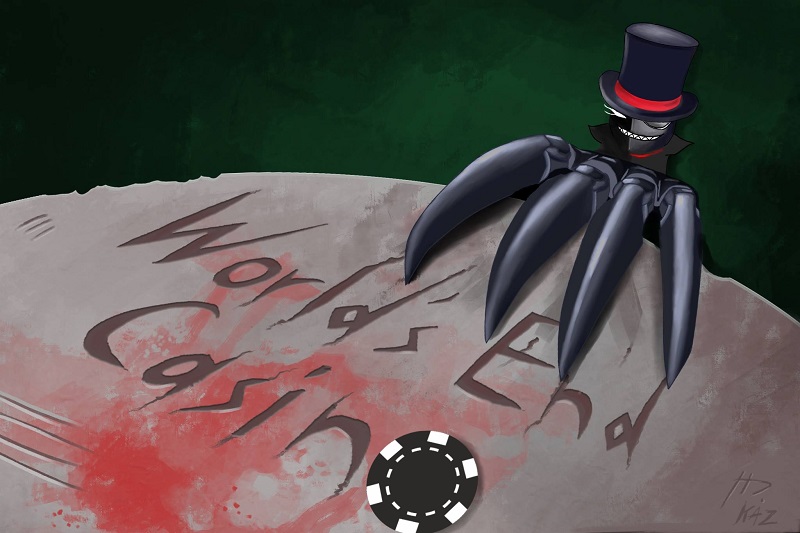 Brave enough to do it? Get ready to gamble your life away in World's End Casino, an intense multiplayer party game for Android, where you aim to be the last one standing in gambling games with twisted rules! Imagine playing Russian roulette, where you could skip your turn! That's exactly what World's End Casino has to offer to you!
Play the game wisely and make bold decisions to earn money, and use it for your own gain (and for others' misfortune!) by buying different rule benders! The clock is constantly ticking, so you need to be quick with your decisions — or suffer the consequences!
Survive or die in this intense single-device multiplayer party game!
– Bite the bullet in Russian roulette, and take literal lucky shots to gain the upper hand.
– Count cards in Blackjack with the possibility to switch the final hands, or to pass the busted hand on other players!
– Easily recognizable gambling games with rule-bending options
– Play with a single device with up to six players!
– No timers, no paywalls, no lootboxes, no ads! You get the full experience with a single payment!