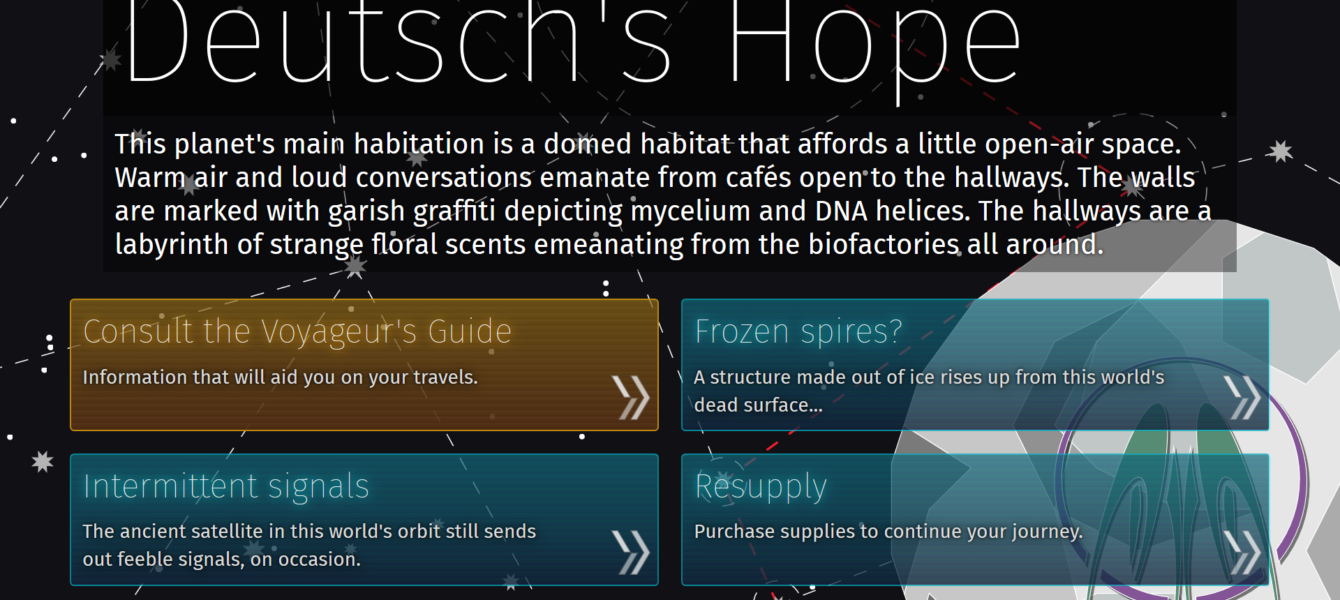 Your ship touches down near the placid surface of a frozen methane lake; this planet's main settlement is a makeshift network of inflatable dome habs connected by flexible tunnels. As you walk down the corridors, you try not to focus on the haze of AR advertising assaulting your implants: dubiously humanlike synths for sale at bargain prices…
The Descent Device: faster-than-light travel at speeds no human should go; an alien mystery. But it only goes one way, falling from star to star towards the centre of the galaxy. Voyageur is a literary RPG where you take the helm of a trader-vagabond vessel, looking for adventure, wealth, and answers in an infinite galaxy full of procedural cultures and civilizations.
Developed in partnership with Failbetter Games' Fundbetter initiative, Voyageur contains over 40,000 words of unique text that gets recombined into unique placers to visit and a unique story as you play through. Recruit a crew, trade exotic goods, discover alien ruins, and pursue the game's six endings.