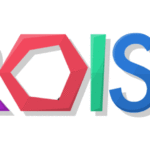 Troisix is a puzzle game for iPhone and iPad that might look simple at first but will quickly make your head spin. Inspired by domino and chromino board games, Troisix is ​​reinventing the whole concept and bringing complexity and fun to the next level.
The colors like to play peacefully together, stick together and squabble nicely.
But one day, their peace is interrupted by the arrival of the Hungry Ogre. It started to capture colors to eat them afterwards.
The color need you, a born leader to help them defeat this evildoer. They're counting on you!
Complete the 44 levels one by one by judiciously placing the colors and avoiding the traps of the Ogre. That will be the key to success!