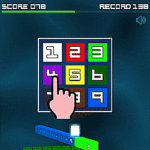 Are falling blocks , numbered from 1 to 9.
Your goal is to click on these in order to avoid accumulating one on the other.
However, for each of them you will have to give the right answer, the sum must be always exactly 10.
If the answer is right the block will disappear.