🚀 Galaxy endless runner with flying in space acrobatics where you control time!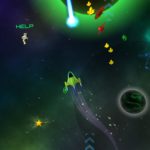 🚀 Fly as far as you can! Compete with your friends and other players!
Space Drift is a revolution in the genre of sci-fi galaxy endless runner games. It combines super quick acrobatics in space with endless flight. Chill out in this non-shooting endless flight through galaxy game.
Steer your spaceship through unknown areas of cosmos, rescue lost astronauts, earn minerals and infinity keys, upgrade your vessel, get special abilities, do your daily quests while competing with others.
Try to be one of the fastest spaceships in the galaxy and in the universe!
🚀 Missions, Levels, Ranks
– complete all 205 missions!
– by completing missions, you get level ups
– getting level ups gives you promotion to new ranks
– new ranks gives you new spaceships for free!
🚀 Leaderboards & Achievements
– compete with other players in world Leaderboards and unlock Achievements
– compete for Best Score, Best Distance and Best Combo!
– sign in to Google Play Games for best experience and new challanges!
🚀 Daily Quests
⭐⭐⭐⭐⭐ = 🎁
– collect 5 Big Shiny Stars to complete quest and get rewards!
– do your daily quests every day to get even more rewards!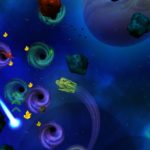 🚀 How to play
– use virtual joystick with one finger anywhere on screen to steer spaceship
– tap once to slow down time to minimum, speed up spaceship to speed up time
– collect minerals & infinity keys, get upgrades & specials, unlock new difficulties and worlds
🚀 Story
Something went wrong during wormhole jump and you teleported a bit too close to a gigantic black hole…
GAME FEATURES:
🚀 Escape from a Black Hole
– escape from Gigantic Black Hole that's chasing you!
– survive Enrage events and get rewards!
🚀 Fly Super Fast
– dash and dodge oncoming objects
– flying with high speed gives you drift
🚀 Drift as long as you can
– the faster you fly the more speed and scores you get
🚀 Make Best Combos
– make smooth acrobatics like blackhole drifts to get combo points and get even more speed and points!
🚀 Use Special Abilities
– control time as you move
this permanent ability gives you precious seconds to make your decision perfect
– get special ability Ghost to be invulnerable and fly throught anything!
🚀 Explore new worlds
– 5 beautiful worlds waiting for you to discover, all in endless flight mode
– 5 difficulty levels, climb your way to veteran level
– escape or smash your way through all dangers waiting for you like Asteroids, UFOs, Nebulas, Comets, Bomb Mines or Black Holes
👨‍🚀 Lost astronauts in space
– be a hero and rescue lost astronauts!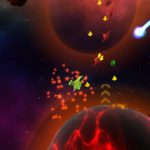 Drift on the edge of event horizon and escape from black hole in endless flight!
We would like to hear from you!
Please rate and give your feedback for further improvement of Space Drift: Endless Flight
🚀 Created by
Created by small indie games studio Omnifun Games
https://omnifungames.com
https://twitter.com/OmnifunGames
https://www.facebook.com/OmnifunGames
<b>🚀 Follow us & check out cool WIP videos and stuff</b>
website:
https://omnifungames.com/games/space-drift-endless-flight/
twitter:
https://twitter.com/SpaceDriftGame
facebook:
https://www.facebook.com/SpaceDriftEndlessFlight
google+:
https://plus.google.com/u/0/b/101704658213767001277