At first glance, Shadow Bug may look like the poor man's Hollow Knight, but it's actually quite different and is able to stand out on its own.  Shadow Bug is a 2D indie platformer which heavily focuses on action and speed, and originally started as a student project then was later released by Muro Studios. In Shadow Bug, the player takes the role of the titular overpowered ninja insect hero as they slash their way through each level and ultimately try to prevent an evil factory from taking over their home.
Shadow Bug may surprise players as the game will automatically start without warning after being opened the first time, with no start menu screen. This is understandable since the game wants to get the player started as fast as possible, but after completing the tutorial menu screen will pop up whenever the game boots up.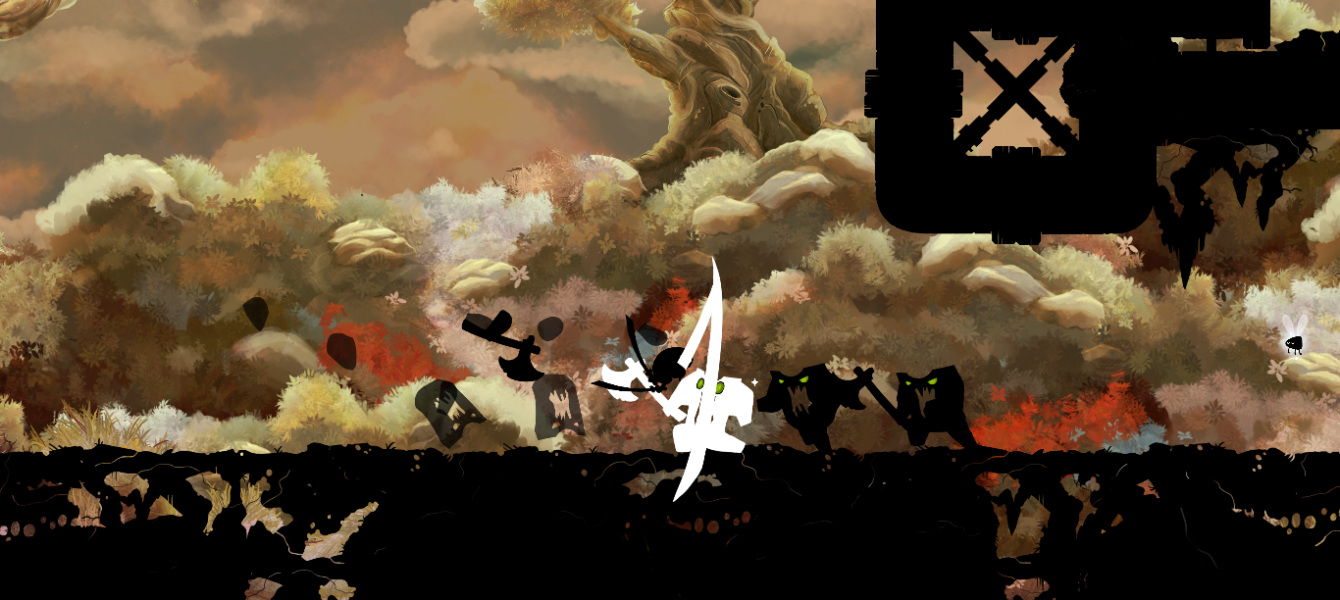 Shadow Bug's core mechanic is that the player uses attacking enemies as a way to jump and move long distances. This clever mechanic is an interesting way to replace a dedicated jump key or button. There's no health or life system however, so if the player walks into a monster by accident or falls onto spikes they will have to start over from the most recent checkpoint. Multiple monsters can also all be attacked at once if they are in a row and the player targets the monster furthest away from them. When attacking monsters to traverse through a level, timing is key and if the timings off then the player will either die or fall back down to where they were, which can become irritating in later levels. The core mechanic may make the game seem too simple at first, but more thought and planning is required as the game's difficulty increases and more complex puzzles are thrown into the mix. Even in earlier levels it may take a few tries before the player can get through them.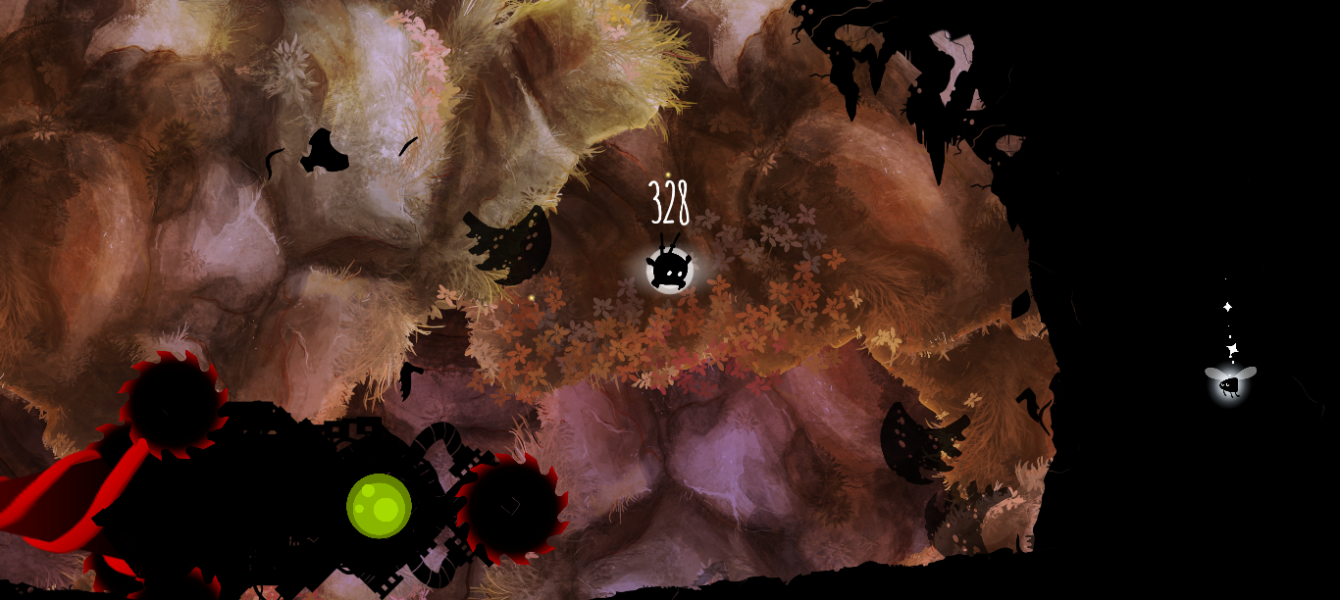 When fighting bosses, the player will get killed multiple times, but the fight does not restart and the bosses health will still be at the same amount it was before the player got hit. Even with no life system, fighting bosses can be challenging and can still leave the player frustrated with how long it make take them to recognize and figure out how to deal with each boss's attack patterns.
Shadow Bug does not support external controllers, which is understandable given how the game plays and the platforms it has been released for. Although it would be a beneficial option to have as an alternative for those who may not be accustomed to keyboard and mouse or touchscreen controls.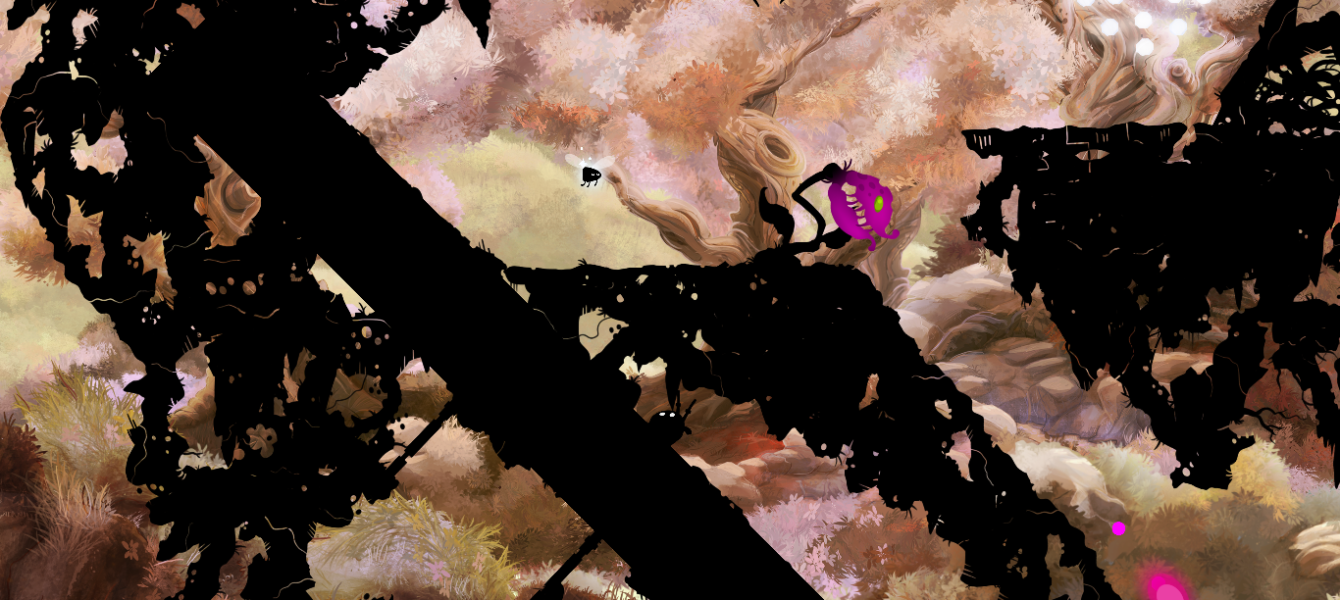 Although the gameplay is entertaining, what really stands out is the game's stellar soundtrack. Shadow Bug's soundtrack has no business sounding as epic as it does, and could easily be put in a martial arts fantasy movie. Even if the game itself isn't for everyone, the music is top notch.
Shadow Bug's art style is unique, with all platforms and enemies being dark like shadows, while the backgrounds look like paintings and provide more color to each level while also providing a unique contrast with the rest of the stage. Shadow Bug might not be as graphically intensive as other games, but it manages to fine a decent balance with the way it looks.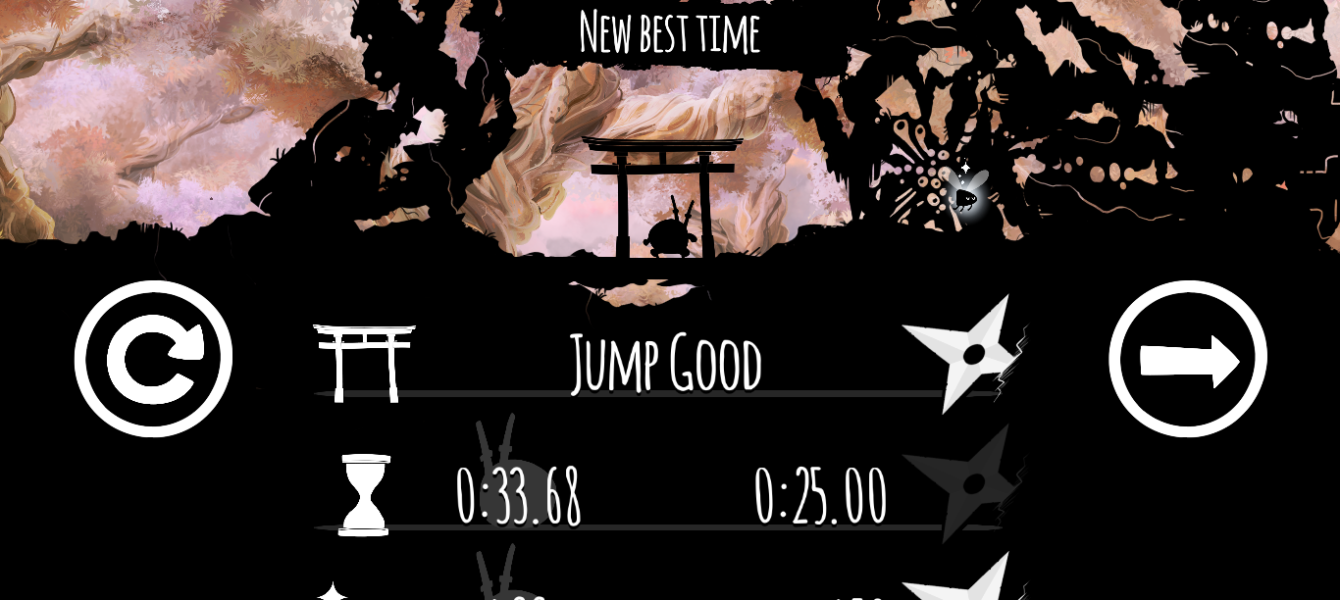 Shadow Bug may not have the depth which some players look for, but still provides an enjoyable experience. If you like action, speed, and prefer playing games with a keyboard and mouse or the touchscreen of a mobile device, then Shadow Bug is the game for you.
Shadow Bug is currently available on the App Store, Google Play, and Steam.