Okinawa Rush is a 2D, pixel-art platform game inspired by 80s arcades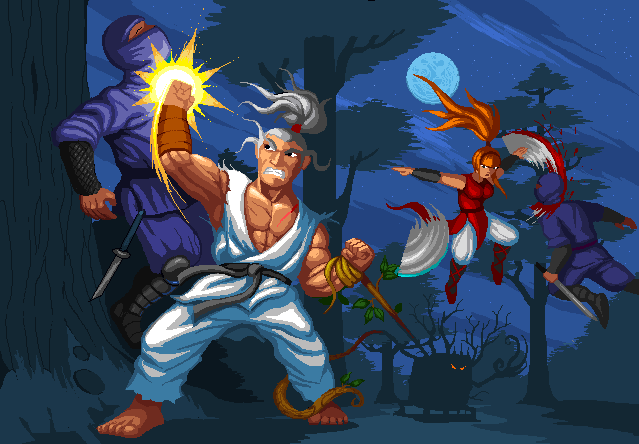 Inspired by the action arcade games of the early 90s but with a modern, intuitive, fighting engine, unique features and a constantly evolving character system. One of the core elements of this game is to be able to "parry anything" including traps and projectiles – if timed correctly!
F  e  a  t  u  r  e  s
– Fast, fluid combat engine.
– Intense boss battles.
– Parry anything system.
– FengShui item system.
– Co-op two player mode.
– Customisable training Dojo.
– Train your hero for optimum power.
– Many new stages to come.
– High scores get uploaded to this site