Sonder.Episode ONE is an amalgamation of science fiction, mystery, and adventure that is as intriguing as it is unsettling. I got a chance to speak to Petar Kotevski, the principle engineer on the game, to discuss the inspiration behind Sonder. and his vision for the Macedonia based studio.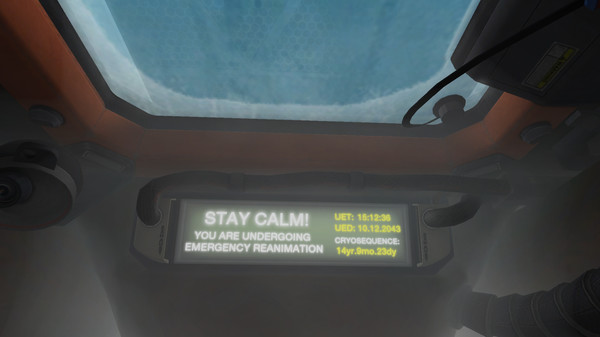 Can you tell me a little bit about KAMAi MEDIA?
"KAMAi MEDIA was formed in 2011 with a single person onboard, me. Over the next 2 years we slowly grew to a team of 5 people, each responsible for a separate department of game development. We have people that have a long history in game development—over 10 years—and we have people who have been exposed to game development for the first time at our studio. We have been developing our technology and the game for little over 4 years, during which we have gone through multiple redesigns and a few serious negotiations for a publishing partner that ultimately did not materialize.
Our goal for the studio is to grow it in its present location—Macedonia, Southeast Europe—and help spread game industry awareness in these parts of the world. We are very active in the local game dev community, and we help organize 2 locations for the annual Global Game Jam which have over 250 participants and an audience of over 1000 people. We also helped found the Macedonian Game Development Association (MAGDA) which organizes game dev events during the year."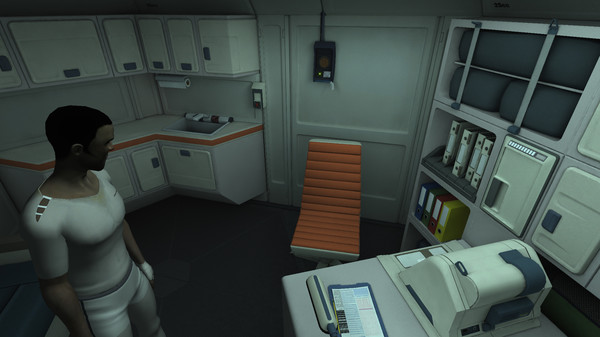 Is your 5 person team all full-time at your studio or do any of you have day jobs?
"All of our employees are full-time employees, this is our job. We all have a lot of game ideas and opinions about games, and we hope to put KAMAi MEDIA on its feet firmly so we can realize them."
So what got you started with this game?
"Oh, I have been working in the game dev industry for years prior to starting work on this game. Worked on the original Far Cry for the PC for 4 years, worked at Bungie from Halo 3 to Destiny, and a few other places. I always had a lot of opinions and ideas about games and game mechanics, so when I found myself with some money saved I decided to try a game idea that I have been mulling over in my head for some time.
Why the science fiction over another genre?
Sci fi was a natural choice for me, being a total sci fi fan since my childhood. Read a lot of sci fi books, watched a lot of movies and TV. I just love the genre. I realize it's very present in games, but I think our particular twist on it really hasn't been seen. Big fan of Phillip K. Dick, Isaac Asimov and the like."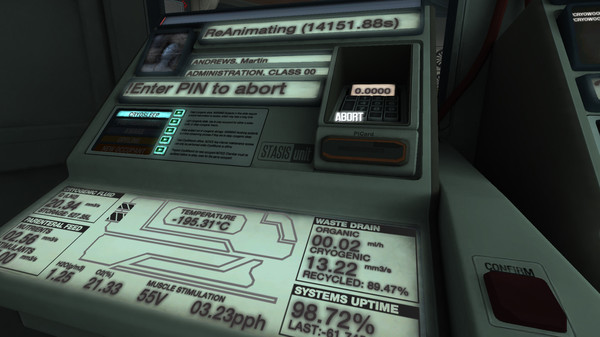 So what's it like going from a bigger studio to being an independent developer?
"Heh, I can tell you one very peculiar thing. Working for big studios with popular IPs, I had it trained in me that you don't speak about the game. To anyone, anywhere, except where specifically approved. I kinda took that attitude with me while working on my indie game, so we spent a lot of time just hunkered down, working on the game and not getting the word about it out there.
For an indie developer, nothing can be more devastating. When you don't have gaming press lining up in front of your door for a scoop, like you do in the big studios, you need to build your audience slowly and painstakingly, over time. We didn't do a lot of that, so once our game was out on Early Access we are faced with this long and hard uphill battle to get noticed. So I would say the biggest change is the amount and frequency of engagement with your audience."
What is your vision for your studio? Is engagement with the fans a big part of that?
"Yes. We are trying to do something different in the Adventure, narrative-driven game genre, and we realize that us 5 guys here don't have all the answers. We are hoping to use player feedback to get our game in a shape where it will appeal to the wider possible subset of gamers. I mean, we realize that we are in a niche, but we want to make the game approachable and challenging at the same time. So player feedback is instrumental in that.
Since we have been out on Early Access, gathering feedback has made us submit over 15 updates to the build and we have a big update coming in a few days. For example, we have completely reimagined the way you select interactions within the game completely based on player feedback, which was an exciting thing to have happen. We tried maybe 5-6 implementations during our normal development cycles, and all of them were just a little bit off, but we couldn't put our finger on it. But once we started receiving feedback about it, once we saw people and how they played, it totally presented a whole other way of looking at it."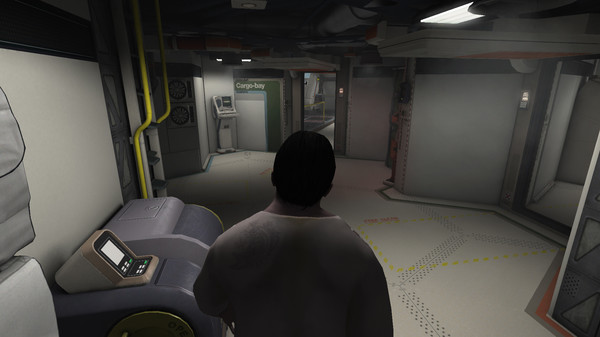 It seems like you want to make this whole experience as exciting for the fans as it is for you.
"That's a great way of putting it. As far as the vision for the studio goes, we want to grow and make more games like Sonder, with similar gameplay style but with completely different settings and stories. With Sonder, we have developed the technology that allows us to create a non-linear adventure game where it is literally up to the player to decide what happens and what doesn't happen. To do that, we had to come up with a different way to write stories, and tools that support that way of story design."
So the game is in early access now, when do you plan on finalizing it?
"We are hoping to finalize the remaining content for the game in the coming month or two, depending on the feedback that we receive as it comes online. Our first priority was getting the game running on all possible machines, and the game today is a much more stable version. Currently we are working on getting the back end of the content in the first episode in the game, and once we hit content complete on that we will exit Early Access. We estimate that will take about 2 months."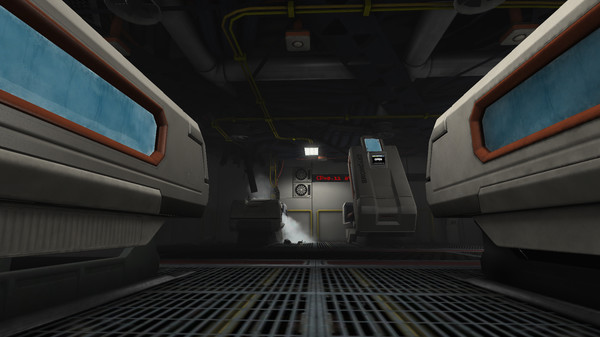 Wow, so that's not too far away!
"No! We have built some tools that allow us to put content in the game fairly easily and efficiently. When I say content I primarily mean dialogue, new situations and story twists. Visually the game will get some improvement, but we feel that it's largely there in that respect. We still have some work to do on the sound side as well. A lot of loose ends, but we felt the game had enough meat already in there that players could already understand how to play it and form opinions about it.
Honestly, Early Access is awesome for us. We are a small team with not a lot of resources to be able to have a large portion of players play the game and provide feedback. We had a lot of people give us advice that the game "needs to be finished" even before it enters Early Access, because players might judge it too harshly – but we have found the opposite, at least with the people that have tried the game so far. They have all been supportive, even while being critical, so we think Early Access is a great thing, and would advise anyone to get in front of their audience as early as possible."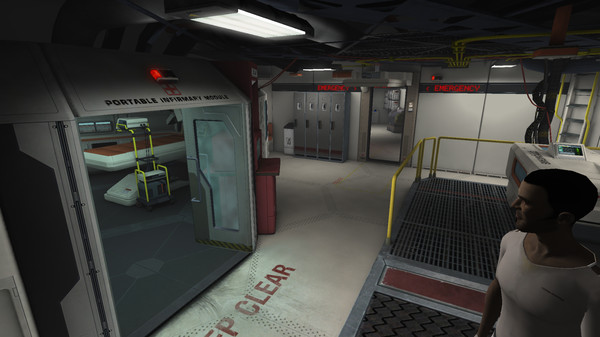 So one last thing before I let you go, what is your ultimate goal for the game?
"We are really trying to find new ways to tell stories to players. We feel that our medium (games) must find its own voice, its own way of telling stories. We want the game to give the player a way to explore the story, not just to be told one. We think that's where the frontier for stories in games is. We have based our entire concept, we have developed specific technology to support this, and we would like to find a way to package it so it is palatable to players – having in mind the expectations they have from modern games.
We want to figure out (together with our fans) the secret formula for story exploration, unique to games, and then make a lot of different games, with a lot of different stories to explore."