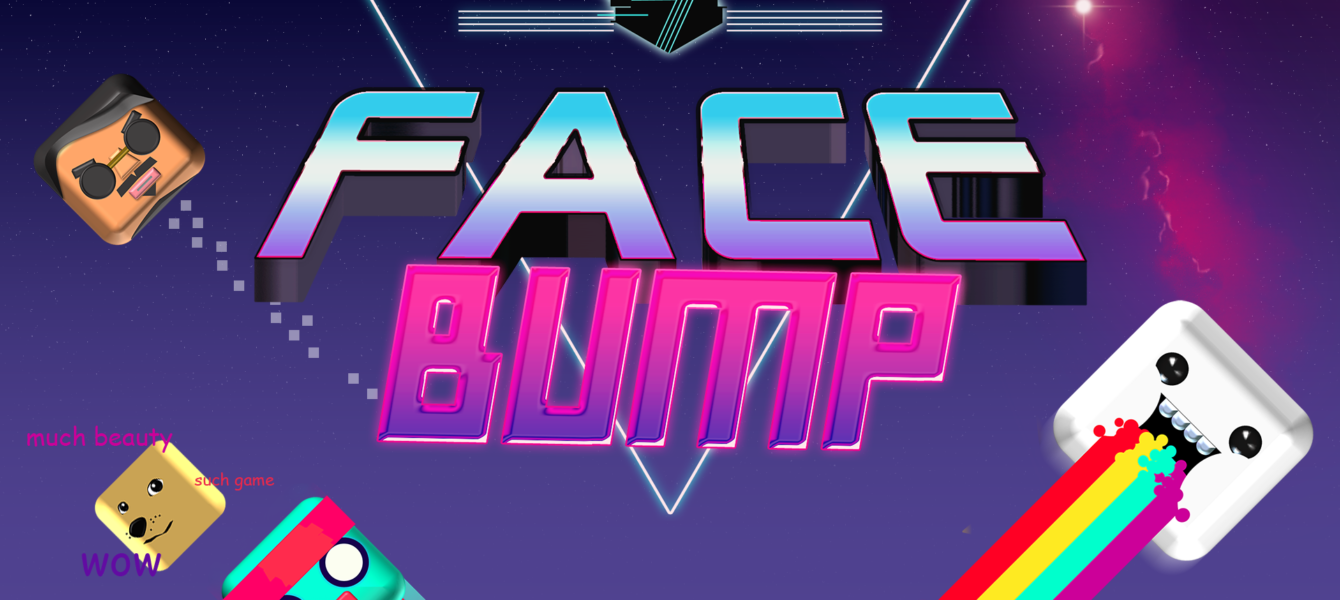 FACE BUMP
App Store Exclusive Launch
Available Worldwide on February 22, 2017
8 AM USCT // 2 PM GMT
DETAILS
| | |
| --- | --- |
| App Name: | Face Bump |
| Device Family: | iPhone / iPod touch, iPad |
| Minimum iOS Version: | 10.0 |
| Price: | Free |
| Availability: | All territories |
| Desired Live Date: | February 22, 2017 |
| Compressed File Size: | 36.6 MB |
App Store Link (Live on February 22, 2017):
DESCRIPTION
Craving for a game to reset your stressed-out brain and get you back working with a fresher mindset?
On February 22, take a break and play Face Bump, a fantastically fun trio of quick-fix games with depth. Play three distinct one-touch games on three different Destiny Planets. Switch through an arsenal of quirky cube heroes and play the endless challenges you'll crave whenever you want that five-minute break, that filler during long waits, that instant relief from reality, and that awesome gaming moment.

• Easy to pick up and play
• Vibrant graphics with a unique and memorable visual style
• Adorably cute cube heroes to unlock such as Rainbow Puke, Salt Cube Bae, Wow Doge, Alex Einstein, and more
• Multiple Destiny Planets, each filled with surprises and addictive gameplay. Do a high-speed dash in slow motion on Proxima B, reach the top of Nibiru's tower, then ski down the slopes of Kepler X!
• Game Center Leaderboards
• Free iMessage Sticker Pack!