"End of the Line" throws Christopher Moreno, a lonely criminal living in the city of Chesvern, into a long-abandoned subway system after a police chase goes wrong.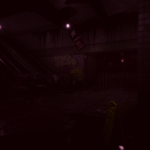 The subway system closed after a deadly derailment killed many people, but the cause of the accident wasn't reported. Some speculate that it was faulty wiring while others believe that foul play was involved.
Now, Chris must get out of the subway while something sinister roams the empty tunnels in search of him. Someone seems to be wanting to help him get out, but even they don't seem to be telling the full truth. Christopher has gotten himself into a century-old conflict, now he must choose a side.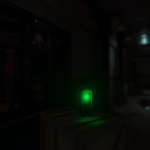 As for gameplay, players will be able to interact with the game's environment to fend off the enemy, such as using lights or sounds to distract or disorient the creature.