I thought it would be useful to link to a few of the other great sites offering support for indie developers. If you would like to add your site to this page then please contact me.

Like-minded describe themselves as 'The best way to find Publishers, press-media, Influencers and Content Creators for your indie game.'
---

The #Indie Tuber, Blogger and Reviewer. #IndieDevHour host and #GamerHug promoter. Check out the very useful Indie Dev Toolkit on his website.
---
A very interesting podcast based around interviews with game developers. Well worth a listen.
---

A free site for developers to add a profile about their game to help promote and spread the word.
---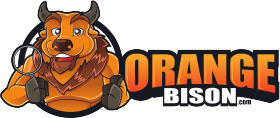 An indie game news and review website.
---

A list of 100 favorite, active blogs about iOS dev. While there's no shortage of high-quality iOS blogs on the web as of 2017, SoftwareHow decided to separate the wheat from the chaff and share the absolute cream of the crop.