Interview with Robin Andblom of Ambercrown Games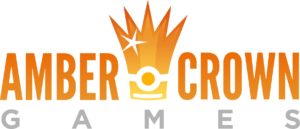 Tell us about yourself
I'm a creative humorous guy in southern Sweden, that just graduated from a game development program at university. I started with game development for about ten years ago, then in less complex software such as game maker.
Are you a Solo Dev or part of a team?
Solo
How do you keep yourself motivated and inspired working by yourself? Do you chat with other devs etc?
I like to experiment and brainstorm and explore other games to keep myself motivated. I've taken in other people for small tasks for areas I'm not experienced in. Yes, I chat a lot with other devs, especially on discord and twitter.
Tell us about the game you are currently working on
I'm currently working on the surreal puzzle platformer Binary Sparks, taking place in the multiverse. You play as the alien bot B.O.B and your goal is to connect contacts to plugins of the same colour. To get to all contacts, you need to solve puzzle revolving around absorbing elements and shifting colours.
What inspired you to start this particular project?
My biggest inspiration was surreal/abstract art, the puzzle game Portal as well is the movie Tron: Legacy. Apart from that I experimented with lighting, colours and particle effects in Unreal Engine and managed to early come up with the idea of connecting plugs.
What challenges have you faced during this project and how have you overcome them? 
Some programming and deep C++ errors or problems have made it very hard for me and made things stop working or crash now and then, making it sometimes impossible to work properly.
What have you learned from this project that you will apply to your next?
I've definitely learned that you can't work on yourself doing everything, it takes to much time and energy to work by yourself!
What was your first gaming system?
PC (Windows 98)
What is your favourite game? (or games if that's too difficult!) 
Portal and Monument Valley
What is the one piece of advice you would give to other game developers?
Don't start off with a huge project the first game you're making (I did that several times).
See Robin's work on Indie Game Launchpad!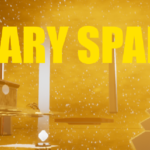 Binary Sparks
-
Absorb elements. Shift colors.