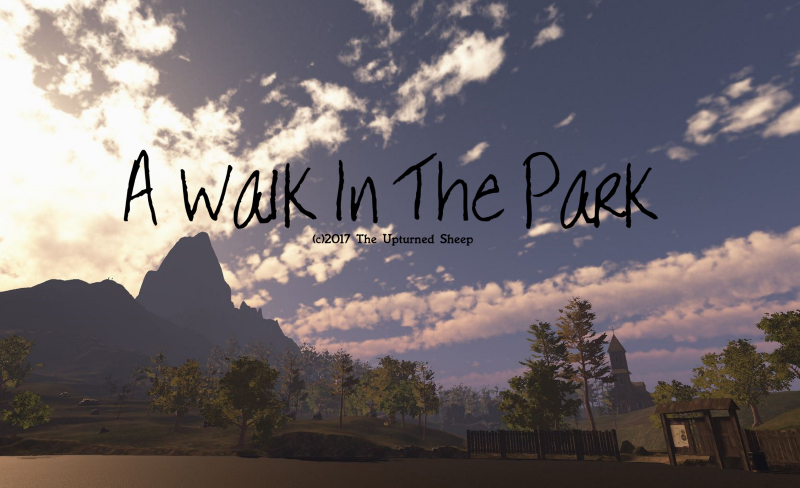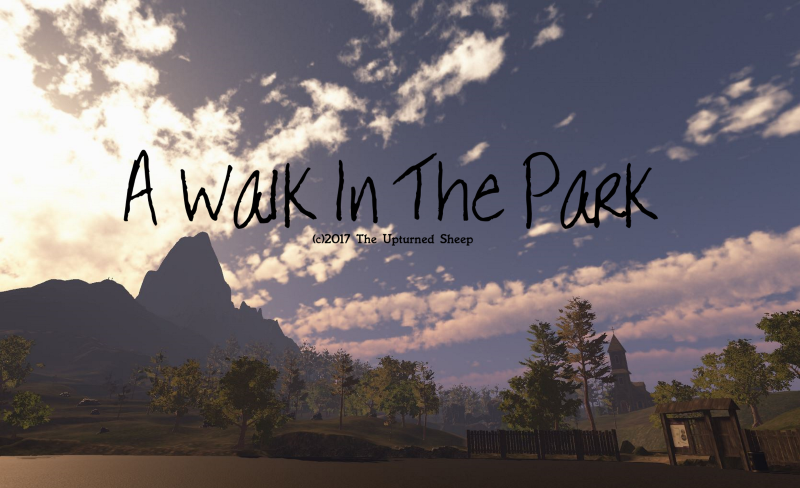 Something terrible happened. Now you're not sure…not sure about anything. Your friend invites you on a hike. Fresh air, trees, hills, river, it might be just what you need, it might help. You doubt it, but…it might.
You arrive at the park. Spring rain seems to put a damper on the day before it starts. You sit in your classic rust bucket rain pattering the bodywork. The park isn't even open for visitors yet. Then your friend calls your mobile. He can't make it, oh great. You're on your own but he'll guide you, it'll be fine. Things are just getting better and better. Well at least the rain has stopped…
—–
Get the game for free here
https://gamejolt.com/games/awalkinthepark/269698
or here
https://theupturnedsheep.itch.io/awalkinthepark
—–
"A Walk In The Park" is a short, first person, story-based experience often referred to as a walking simulator (that's a terrible name for a genre BTW). There's nice scenery, original music and the sun's shining. All is right with the world, how lovely. So why do you start to feel a little uneasy? What's really going on?
You should finish the game in one sitting. It really shouldn't take you more than 1hr.